When issues-based advertising and the number one news and information source collide, a perfect storm emerges. That storm informs readers by giving them real data and quality storytelling in a high-integrity journalism environment. When advertisers align with that kind of content, they benefit from the trust the audience has in the material they read there.
Think about it: when you read a hard-facts article on a site otherwise dedicated to covering the social scene, you may opt to skim or scroll quickly. You may not have a deep trust in the content, because you're visiting to learn who wore it better, who said what, or learn about the new entry in the American pop culture handbook. But when you are reading weighty news from a trusted source, all that appears on the site or in print is more valuable to you.
At MLive Media Group, we call that the "Halo Effect." In fact, it's proven that ads placed among trusted content can be up to three times more effective.
Your Audience Needs to Learn About Your Cause Or Issue
MLive Media Group and its eight newspapers distributed through the state are a source for information about causes and issues. We tell hard hitting stories every day, and those issues are things your audience cares about. Need real examples? Here are a few.
Our Readers Care about Health Care Issues, Including Mental Health
MLive's editorial team is featuring mental health stories from our State this spring and summer. In 2019, MLive wrote a collection of stories which together generated some real visibility for the topic of mental health. In fact, the series generated almost 262,000 unique users that were interested in the content—spending an average of five minutes with it. In 2020, we've expanded this coverage and will include upwards of 50 essays provided by our readers—dramatically increasing the amount of content available to our readers on this topic. In publishing these essays, we are able to share the stories of mental health in Michigan in the words of those touched by it. This material will be published in an ongoing basis and tagged so that our advertisers hoping to align with content like this can do so.
Our Readers Care about Climate Change and the Environment
In 2020, MLive's Environment Team will focus its efforts on showing the impact climate change is having on the Great Lakes basin in three phases. Each phase will provide a collection of stories, photos/galleries and videos that will roll out over a series of days or weeks. Each phase will be separated by six to eight weeks. In 2019, more than 600,000 readers per month engaged with climate issues on MLive.com.
262,000 Unique Users
Spend an average of five minutes with MLive.com's health care content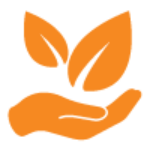 605,000 Average Monthly Readers
of climate change and environmental topics on MLive.com
These numbers are increasingly impressive if you think about the depth achievable in the markets we serve. When choosing the combined tactics of print and digital products, alignment with the content provided by MLive Media Group can reach up to 75% of the DMA.
When your issues deserve attention, MLive's audience is the answer.
Reach More People When You Combine Our Print and Digital Solutions
INDUSTRY INSIGHTS
Blog Posts
WE'RE HERE TO HELP
Grow Your Business
This is the new MLIVE MEDIA GROUP. Our business is making your business smarter. Contact us with any opportunities for us to help YOU.