If you'd like to increase performance of your destination's marketing in 2023, two tactics are proving beneficial. OTT (Over the Top) and Sponsored Content both leverage the impact of storytelling and align with media consumption trends to create better results.
Benefits of OTT Marketing
If you're new to OTT, here's a quick excerpt from the first article I ever read about OTT in this Digiday article from 2015: "over-the-top," the term used for the delivery of film and TV content via the internet, without requiring users to subscribe to a traditional cable or satellite pay-TV service like a Comcast or Time Warner Cable."
Over the Top marketing, served like a television ad but on streamed programming, combines the power of a motion commercial with the power of digital audience targeting. For destination marketing, it works exceptionally well.
OTT/CTV advertising is growing rapidly ($3.4B in 2019 to over $14B this year and a projected $19.1B in 2023). Cord-cutting and video consumption through streaming apps continues to be at an all-time high. This is where and how most people are consuming video.
If you already have a TV campaign, assets can transfer seamlessly. At MLive, we offer a range of custom video production and even vlog solutions that can effectively create assets for a great OTT campaign, if you don't have artifacts already. If you're producing video in season now, consider shooting additional b-roll assets to use in pre-season campaigns in 2023.
Unexpected Successes
One thing we've been surprised by with running OTT (in addition to the powerful awareness it drives) is a high level of click-throughs and conversions. Since consumers are watching on devices and tablets rather than TVs, they are clicking through the video ads and converting thereafter. For one northern Michigan destination we were delighted to attain a .26% CTR and then after the click we attained an 18% conversion rate, defined as outbound hotel link clicks or a download of the visitor guide. The client was pleased.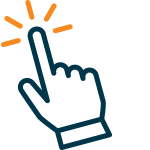 If you're thinking about getting started, here is some further insight on choosing the right OTT partner, contributed by MLive's Digital Strategy Manager, Jessica Bowman.
Sponsored Content for Storytelling
Sponsored Content has become a go-to for our travel partners. It allows for great storytelling and it's ideal for describing itineraries and things to do.
Consumers want it, You've Got it
Travelers want this information. Nationally, consumption of news on topics such as lifestyle, health and wellness is growing significantly. On MLive.com our Michigan's Best section (which features content showcasing fun and unique things to do, living, dining, and travel destinations in Michigan), has grown YOY by 38% and 42% over the past two years respectively. Audiences are increasingly interested and engaged in content surrounding these topics.  It's effective to publish sponsored articles for travel and destination marketing.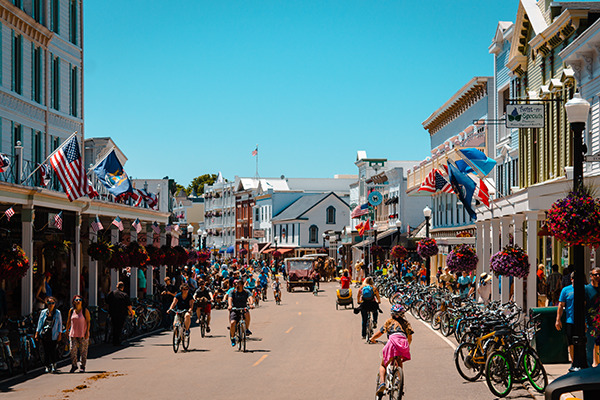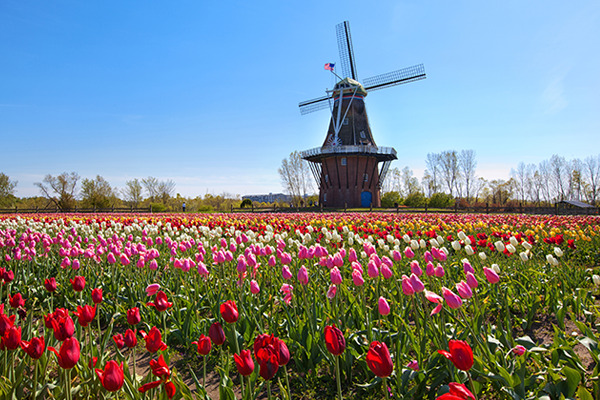 Michigan's Best audience reaches well beyond Michigan. If you're a destination that has stories to tell, this portfolio is something that you may be interested in. Here's a link to more.
Sponsored content is versatile because it can be pre-planned into an annual campaign or designed and published within a matter of weeks as an in-season tactic for a boost.
We've learned that sponsored content articles perform well for destinations large and small, including those that aren't necessarily the most popular because people like learning about hidden gems. Whether you're a large, medium or small destination, this is a tactic that will tell your story and drive results. "Go here, do this", says Holly Schonert, Senior Account Executive at MLive. It's a simple formula, that she uses to help guide straight-forward yet creative storytelling. "It's usually about helping the reader plan their next adventure."
Real Results, Right Now
If you're familiar with digital performance metrics, sponsored articles deliver.
Our go-to promotional tactics for sponsored articles are a combination of native ads on our local news site and paid social; both help drive good visibility and have consistently strong click-through rates.
Once the consumer is on the article, we see avg. time on page ranging from 1-4 minutes, which is very strong and leads directly to the final metric of engagement: the CTA (call-to-action) which is the click through from the article to the destination's website. We commonly see 30-40% on that metric, which makes sense since the consumer has been promoted to, responsive, engaged, and converted.

1-4 minutes
Average range of time on page

30-40%
Click-through to destination
In conclusion, there are two proven and high-performing marketing tactics that are gaining popularity and work very well for travel. They revolve around storytelling and changing audience trends to maximize results.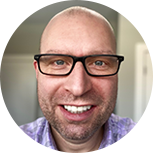 Contributed by Brett Christie, Senior Director of Sales
WE'RE HERE TO HELP
Grow Your Business
This is the new MLIVE MEDIA GROUP. Our business is making your business smarter. Contact us with any opportunities for us to help YOU.