Rita Hazan Uses Email, Display and Search to Increase Revenue 13%
Rita Hazan is simultaneously a powerhouse business owning woman, and an incredible brand of unique, high end hair care solutions.
The brand has been recognized or mentioned in Elle, Cosmopolitan, Marie Claire and Essence Magazines, and on celebrities like Beyoncé, Katy Perry, Jennifer Lopez, and Jessica Simpson. Known as "The Hair Color Authority," Rita Hazan products serve all hair types, but specialize in those for color treated hair.
Sold direct but also available at Target, Walmart, and Amazon, Rita Hazan was looking for creative strategies to increase repeat customers, improve online purchase conversions, and simultaneously boost revenues.
In the first six months with MLive Media Group as their marketing consultants, the following tactics were deployed:
EMAIL

PAID SOCIAL

SEARCH

DISPLAY

RETARGETING

WEBSITE DEVELOPMENT
Together, these efforts created a synergy that generated lift across all areas for Rita Hazan.
Creative was developed to generate consistency between display advertisements, paid search ads, and email. As the frequency of these consistent looks and messages increased on the highly targeted audience (remember, re-messaging was also part of the mix—improving the frequency on returning clientele), the entire collection of goods elevated one another, growing to exceed the expectations of our client.
In six months we saw these increases:
Email Traffic has increased YOY by 90.3%, and ecommerce transactions from email improved more than 230%. Previously, Rita Hazan's email campaigns were sporadic. They now have a content calendar driving weekly email campaigns to select clients.
Traffic to the Rita Hazan website from social media has increased 28.5%, with 220% greater conversions in ecommerce than the prior six months.
Paid search traffic to the site is up 787%, with a 77% increase in ecommerce transactions from paid search.
Overall, revenue has increased 13%, with ecommerce comprising 9% of that growth, and returning purchasers has grown 56%.
CREATIVE EXAMPLES:
DISPLAY ADVERTISING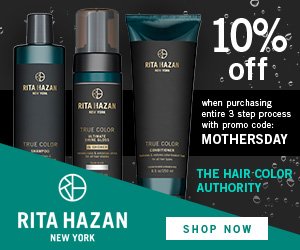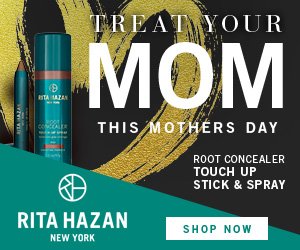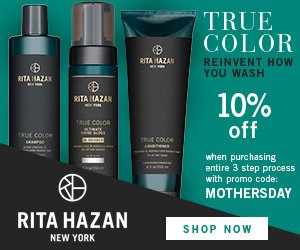 DISPLAY ADVERTISING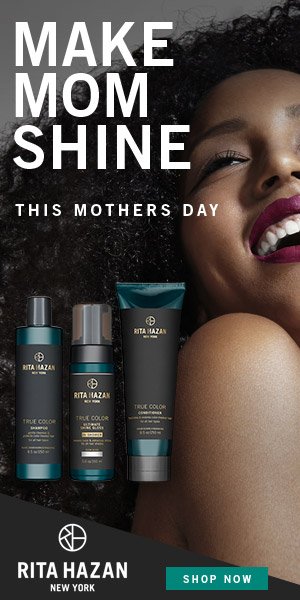 EMAIL MARKETING

WE'RE HERE TO HELP
Grow Your Business
This is the new MLIVE MEDIA GROUP. Our business is making your business smarter. Contact us with any opportunities for us to help YOU.