THANK YOU FOR JOINING US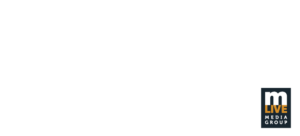 GROW YOUR BRAND
As the cannabis industry grows, gain the strategies and marketing tools needed to be successful with your business. This FREE virtual experience offered presentations by industry-leading speakers, expert panel discussions, and live speaker Q&As.
ENJOY THE EVENT RECORDING
THURSDAY, OCTOBER 7, 2021
4-5:30PM | Hosted Virtually
Learn practical tools, tactics, and insights on effective marketing strategies in the Cannabis Industry.​ Designed for Industry Insiders, this session provides insights for those who want to increase their brand's footprint, deploy targeted marketing strategies, and learn effective tactics to launch your cannabis brand. Take your business to the next level.
TOPICS COVERED:

Cannabis Events
Learn More
Cannabis-related events made their way to Michigan and are here to stay as the industry continues to grow across the state. Cannabis events have the potential to help brands expand into new consumer territory. Just as craft beer or other alcohol-related events, cannabis events require licensing and approval by the local authorities. Learn what the rules and licensing requirements are, how to organize a successful event, and how to utilize events to grow your brand.

Franchising Session
Learn More
For many, the word "franchising" conjures up images of Golden Arches. But franchising isn't just for fast food. Franchising is a versatile business model that is applied to many different industries, offering a proven recipe for success and ongoing support with the business owners in the hands of the local entrepreneur. While franchising is relatively new to cannabis, the franchise business model will soon become the vehicle that keeps dispensaries locally owned and operated and helps entrepreneurs avoid sometimes catastrophic and costly mistakes. As the North American cannabis industry continues seeing spikes in mergers and consolidations, smaller operations are finding themselves going up against organized, international entities with considerable resources. Competition is becoming fiercer, and the best weapon that small business entrepreneurs have to successfully compete is franchising. Learn how to flourish and expedite growth with support from a dedicated franchise partner.

Learn More
Cannabis marketing is rife with challenges. An array of laws and regulations at the Federal, State, and even County-level can make advertising tricky. Many cannabis-related businesses are questioning how to stand out in a market so heavily regulated. The good news: there ARE strategies these businesses can use to advertise products and services!
Much of the confusion over digital advertising of cannabis has come from Facebook and Google – both reject Cannabis advertising (Facebook, Instagram, Google Ads/SEM, GDN, YouTube, DV360, and others). Without these low-funnel platforms available, it's important to understand where you can advertise and how to diversify your marketing. This session will provide you with actionable strategies that Cannabis advertisers can access to advertise their brand.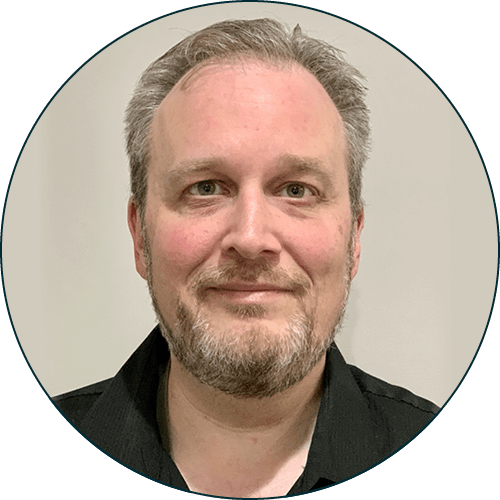 DAVID HERROLD
Director Audience Target Strategies at Advance Local
Learn More
Dave is the Director of Audience Targeting Strategy at Advance Local Media. He's an advertising professional with 20 years of experience and is responsible for championing data-driven advertising across the company. He's worked for publishers like the Houston Chronicle, the Denver Post and Advance Local to help bridge the technical side of data-driven advertising systems with the creative side of sales and marketing.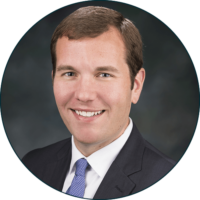 ANDREW BRISBO
Executive Director of Michigan's Marijuana Regulatory Agency
Learn More
Andrew was appointed by Governor Whitmer to lead Michigan's Marijuana Regulatory Agency (MRA) in April 2019. The agency oversees the commercial licensing under the Medical Marihuana Facilities Licensing Act and Michigan Regulation and Taxation of Marihuana Act as well as the medical marijuana registry card program under the Michigan Medical Marihuana Act. MRA's mission is to establish Michigan as the national model for a regulatory program that stimulates business growth while preserving safe consumer access to marijuana. Andrew has been in licensing and regulation with the State of Michigan since 2004, including experience with the Michigan Gaming Control Board, Department of State, and occupational and health professional licensing.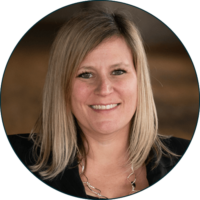 JAMIE COOPER
Director of Industry and Community Development at Sensi
Learn More
JAMIE COOPER
Jamie Cooper is the Founder and Managing Director of Sensi Connects. Formerly known as CannaBIZ Connection, Sensi Connects is a B2B networking and lead referral organization focused on the growing cannabis industry. Currently, Sensi Connects hosts weekly virtual speed networking events in Michigan, California, Colorado, Nevada, Oklahoma and New England.
Jamie also serves as the Publisher and Market Director of Sensi Magazine, an award-winning magazine that publishes print and digital magazines nationwide and helps connect people in local markets with a focus on a fun-loving, healthy lifestyle. The Grand Rapids Business Journal selected Jamie as a Top 50 Most Influential Women in West Michigan in 2020 & 2018, a 200 Most Powerful Business Leaders in West Michigan in 2020 & 2019 and a 40 Under 40 Business Leader in 2019.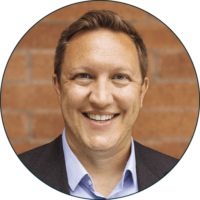 JUSTIN LIVINGSTON
Unity Rd. VP of Franchise Development
Learn More
Justin has 15 years of experience in growing franchises worldwide. A Certified Franchise Executive (CFE), he has been integral in developing the Unity Rd. franchise and ensuring the brand moves forward with the right partners. Prior to joining Unity Rd., he served as Coyote Ugly Saloon's VP of Global Development. Since 2014, his role at the most famous bar on the planet was to develop the international franchise program—including marketing, development, operations and support of its worldwide franchisees—as well as launch their franchise brand in new markets around the world. Prior to Coyote Ugly Saloon, his time at Maui Wowi Hawaiian Coffees and Smoothies was spent perfecting its franchise program and bringing in more than 150 of its 200 franchisees. He also ran the international sales program and expanded the brand into six different countries. Justin is also the founder of Franchise Transformations – a franchise consulting firm that specializes in all aspects of franchising, including helping create robust franchise programs from existing independent businesses. Most recently, his work with Franchise Transformations includes a plan for domestic franchise expansion of the Coyote Ugly brand and franchising of the Ziggi's Coffee franchise.
TATIANA GRANT
President of Cultivate MI Solutions, LLC.
Learn More
Tatiana Grant is a native Detroiter and President of Cultivate MI Solutions, LLC.
Cultivate MI Solutions is Michigan's first, licensed (event organizer) marketing and event planning agency, that specializes in cultural marketing. Outside of Cultivate, Grant is the founder of 2050 Partners, Inc., a full-service, integrated marketing agency rooted in community engagement and strategy.
Tatiana Grant served on the State of Michigan's MRA Racial Equity Advisory Workgroup as the Resource Development and Strategic Partnerships Chair, and as Fund Committee Chair of the City of Detroit's Social Equity Program Workgroup.
Tatiana Grant has received numerous awards, including: 20 in their 20s by Crain's Detroit Business, The Next Generation Entrepreneur of the Year Award presented by the Michigan Black Chamber of Commerce, L. Brooks Paterson's Elite 40 Under 40 Award, Michigan Front Page 30 Under 30 Award, Michigan State University Graduate Scholar Award, among others.
Grant graduated Cum Laude and holds a Master's in Public Relations from Michigan State University and a Bachelor's of Science (with honors) in Public Relations from Eastern Michigan University.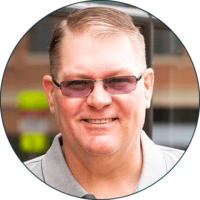 NATE WETZEL
Unity Rd. Boulder Franchise Partner
Learn More
Nate Wetzel co-owns the Unity Rd. Boulder, Colorado shop with his father, Bruce. With backgrounds in real estate and construction, they see cannabis as an alternative to alcohol, opioids, or other far more potentially harmful pain- and stress-management options. The Wetzels entered the cannabis industry as Unity Rd. shop owners to offer a trusted source for the local community. With a focus on providing high-quality, premium cannabis products backed by a knowledgeable team that help guests find the right products, they're doing just that.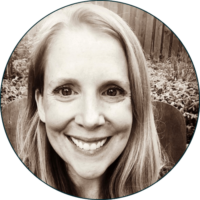 CARRIE JACOBY
Sales Manager, MLive Media Group
Learn More
Carrie Jacoby is a Sales Manager at MLive and is also a member of the Advance Local Cannabis committee. She has 19 years of experience in digital marketing, at companies such as the Chicago Tribune, TIME Magazine, YuMe (video ad network) and AOL. Carrie has extensive knowledge and experience managing campaigns across SEM, Social, programmatic, location-based marketing, video/OTT, content marketing. Carrie is a graduate of the University of Wisconsin-Madison – Go Badgers!
Join the conversation: #MLiveCannabis
CHECK OUT OUR PREVIOUS CANNABIS INSIGHTS EVENTS
WE'RE HERE TO HELP
Grow Your Business
This is the new MLIVE MEDIA GROUP. Our business is making your business smarter. Contact us with any opportunities for us to help YOU.