THANK YOU FOR JOINING US
THURSDAY, JUNE 17, 4:30PM
The second in our series of three events was hosted by MLive's Eric Hultgren, alongside MLive.com reporters Lauren Gibbons and Gus Burns. Discover the rapidly growing world of CBD, hemp, and cannabis with expert speakers, small roundtable sessions, networking, and an expo area, where consumers and industry experts can interact.
MLive Cannabis Insights is designed for those in the Cannabis Industry in Michigan, cannabis consumers, and anyone seeking to learn more about Cannabis, CBD, and hemp from expert sources.
The June event featured two-speaker streams – one for industry insiders and one for interested consumers. We learned, explored and connected.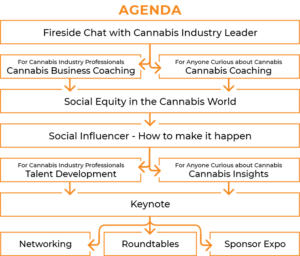 SESSION RECORDINGS
MAIN STAGE CONVERSATIONS
FIRESIDE CHAT WITH ROBIN SCHNEIDER
Executive Director of the Michigan Cannabis Industry Association
SOCIAL EQUITY
Jess Jackson, MBA, M.ED, International Award-winning Diversity Peer Educator and Ryan Basore, Founder/CEO of Redemption Cannabis
SOCIAL INFLUENCING WITH JESSICA GOLICH
Prominent Cannabis Influencer and Entrepreneur
PANEL DISCUSSIONS
BUSINESS COACH
 For Industry Professionals
TALENT DEVELOPMENT
For Industry Professionals
CANNABIS COACH
For Curious Consumers
MICHIGAN LOCAL INSIGHTS
For Curious Consumers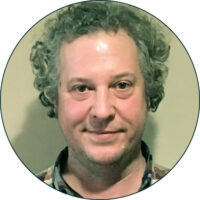 GUS BURNS
Gus Burns is an MLive.com reporter.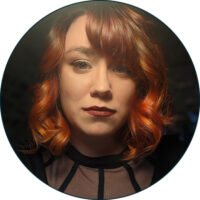 LAUREN GIBBONS
Lauren Gibbons is an MLive.com reporter.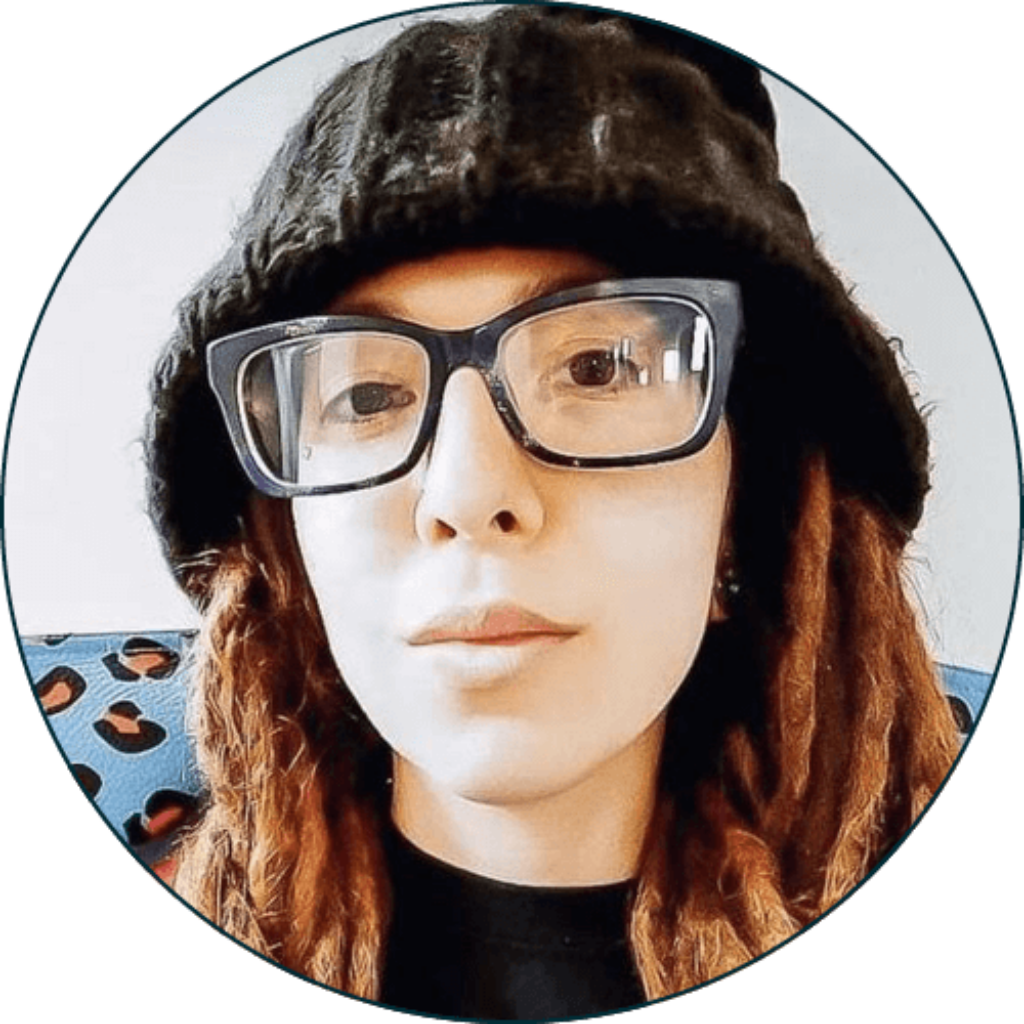 JESSICA GOLICH
Jessica Golich is a Prominent Cannabis Influencer and Entrepreneur. As a Pioneer TikToker, Jessica has expanded her influence on social media, growing rapidly with over 125M+ views.
ROBIN SCHNEIDER
Robin Schneider serves as the executive director of the Michigan Cannabis Industry Association.
Learn More
Robin Schneider serves as the executive director of the Michigan Cannabis Industry Association. The MICIA is Michigan's largest cannabis trade association, currently representing more than 200 licensed businesses and the companies that service them. The association acts as a united voice for medical and adult-use cannabis businesses and advocates a responsible and successful industry by promoting sensible laws and regulations and industry best practices among members.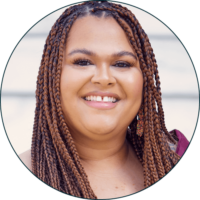 JESS JACKSON, MBA, M.ED
International award-winning diversity peer educator.
Learn More
Jess Jackson, MBA, M.ED is an international award-winning diversity peer educator. She writes, trains, and speaks on intersectional racial equity, and is the lead instructional designer on TorranceLearning's Cultivating Racial Equity in the Workplace, a plug-and-play microlearning series.
Jess is also a social equity qualified, Legacy Detroiter, and has been working within the cannabis industry for over two years as a community architect and content marketing strategist with the agency she co-founded, LOUD.Social.
Her human-centered approach, cultivated by direct service in education, has impacted a wide range of national and local community-based activism, and her agency LOUD.social has launched a series of campaigns to address various barriers to access within the cannabis industry including:
The Garden Party: An educational event aiming to promote urban farming and hemp and cannabis cultivation.
Curvy Cannabis: A body-positive boudoir session promoting self-love and healing for women.
The Midpoint Campout:  A weekend-long nature-immersive self-care retreat featuring educational workshops on holistic healing practices.
Blazing Silence: An educational event to share resources related to workplace discrimination.
The Take Off: A self-care and healing expo centering on Black female entrepreneurship.
Queer Xpressions: An intimate night of immersive experiences centering on Queer Folx of color.
In addition to her work with LOUD.social, Jess is Director of Communications for National Expungement Week a year-long program aimed at removing social barriers and healing justice-impacted communities, and Co-Owner and Experience Host of Copper House Detroit, Detroit's first cannabis+ bed and breakfast. Since opening their doors, Jess & her wife, Cara, have hosted over 300 individuals and brands in their home, and Copper House Detroit has become a pillar in the cannabis community for experiences, content development, and overnight stays.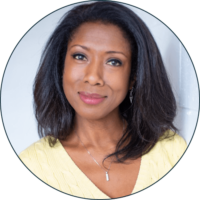 ANQUNETTE SARFOH
TV journalist and news anchor in Indiana, Las Vegas, Boston and Detroit.
Learn More
Anqunette "Q" Sarfoh spent 20 years as a TV journalist and news anchor in Indiana, Las Vegas, Boston and Detroit. After 8 years as the morning anchor for Fox 2 Detroit, Anqunette retired due to the effects of Multiple Sclerosis. Through changes in diet and using cannabis, Anqunette went from taking nine medications a day to taking none and is an advocate for teaching others how to lessen their dependency on pharmaceuticals.
Anqunette is the founder of Qulture, which is a line of CBD and cannabis-infused products to address the needs of non-smokers. Anqunette is a member of the Board of Directors of the Michigan Cannabis Industry Association, volunteers with the National Multiple Sclerosis Society and League of Women Voters and often speaks to community and support groups about the safe and appropriate use of cannabis.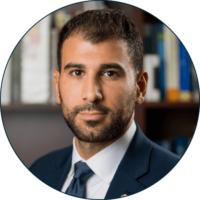 SHAUN MANSOUR
Founder and managing partner of Shaun A. Mansour, PLLC.
Learn More
Shaun Mansour is the founder and managing partner of Shaun A. Mansour, PLLC, which is located in Clinton Township, MI. Shaun serves as an attorney and business adviser to many cannabis companies and individuals throughout the state of Michigan. Shaun boasts a 100% success rate with the Marijuana Regulatory Agency.
Shaun has always been a strong advocate for patients, caregivers, and business owners in the cannabis industry. He speaks regularly on this topic and provides education routinely to various individuals and municipalities across Michigan.
Shaun was one of the founding members of Michigan's Marijuana Law Section, which has seen its section grow (no pun intended) to over 1,000 members and is now referred to as the Cannabis Law Section for the State Bar of Michigan.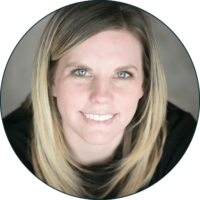 AMANDA KUGLER
Licensed insurance agent who has operated an agency since 2009.
Learn More
Amanda Kugler is a licensed insurance agent who has operated an insurance agency since 2009. After opening an independent agency in 2015, Amanda has found her niche working with multiple carriers to present her clients with the best coverages available to them. With an expertise in commercial insurance, Amanda enjoys working with business owners to review their current exposures and to assist in identifying additional risks they may encounter. As an active member in CREW Detroit and MiCIA, Amanda enjoys spending time networking and getting to know other members of the business community. When she is not helping clients analyze their business's risk, she can often be found reading insurance policy forms and discussing complex situations with friends over dinner. Often called an "insurance nerd", she embraces that title with pride. Amanda is proud to be a millennial in the insurance industry and can often be found recruiting other young professionals into the industry she loves!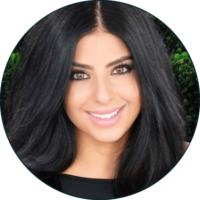 CHARLENE RAIKANY, CPA
Owner of the boutique CPA firm, Booked and Balanced.
Learn More
Charlene Raikany is the owner of the boutique CPA firm, Booked and Balanced where she helps manage and guide entrepreneurs and small business owners in the cannabis space. She prides herself on her continuous education of the ever-changing and evolving rules and regulations of the cannabis industry so she CAN provide her clients with the most up-to-date and accurate accounting procedures. She attended Wayne State University and is part of many organizations including the American Institute of Certified Public Accountants and Michigan Institute of Certified Public Accountants so she can maintain a strong network within her community and the cannabis space. Charlene provides a unique accounting experience by making sure she is constantly in touch with all of her clients as she offers controller and CFO services which make it important to be interacting daily with her amazing clientele.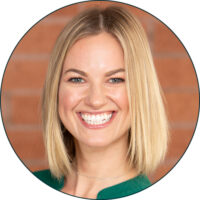 FAY POWELL
Director of Education and Training for Unity Rd. and Item 9 Labs.
Learn More
Fay Powell has made it her mission to ensure that patients and consumers are able to receive the best possible experience when buying cannabis products. As Director of Education and Training for Unity Rd. and Item 9 Labs, her focus is on developing team members to ensure Unity Rd. guests leave with the products that best fit their needs and lifestyles. Throughout her career, she has excelled at creating a comforting retail environment through continued team training. Prior to joining Unity Rd./Item 9 Labs, she worked for a multi-state operator and was integral in the opening of four Arizona dispensaries as well as one in Nevada and one in North Dakota. Unity Rd. is the first to bring the cannabis dispensary franchise model to the United States. Built up from a collective 200 years in the legal cannabis industry and franchising, the veteran team passes on their knowledge and trusted resources, as well as provides the ongoing support needed to compliantly and successfully operate a dispensary.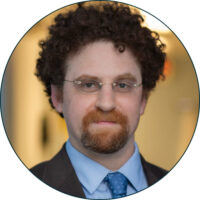 LEV SPIVAK-BIRNDORF, PhD
Chief Science Officer at PSI Labs.
Learn More
Lev Spivak-Birndorf, PhD, has nearly two decades of experience in research and analytical chemistry. In his role as Chief Science Officer at PSI Labs, which he co-founded in 2015, Lev oversees the development and execution of all laboratory testing methods and sets the organization's scientific priorities. As part of this role, he leverages extensive experience with analytical instruments to uncover both naturally occurring compounds and undesirable adulterants in medical and recreational cannabis, helping advance consumer safety and testing excellence in the cannabis industry.
Lev completed a post-doctoral research fellowship in metal isotope geochemistry at Indiana University. Prior to that work, Lev received his doctorate in geochemistry and cosmochemistry at Arizona State University. In 2011, Lev was awarded the highly competitive NASA Earth & Space Science Fellowship to fund his doctoral research. He is the author of numerous peer-reviewed scientific papers and has presented at several international conferences.
Lev is a medical marijuana patient with Crohn's Disease. By treating his symptoms with medical cannabis, he has completely eliminated all pharmaceutical medications from his therapy regimen.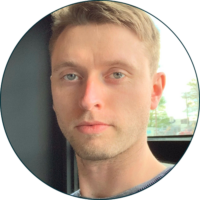 NASH BEAUREGARD
Retail/Wholesale Account Exec at KAI Cannabis Co.
Learn More
Nash Beauregard was born and raised in Clarkston, Michigan and is very excited to be on the forefront of the burgeoning Cannabis industry in his home state. Building on his firsthand experience as a Budtender – Nash is now spearheading KAI Cannabis Co. relationship management with dispensaries across Michigan who are interested in carrying all of KAI's products grown and sourced from Adrian, Michigan. Prior to cannabis retail, Nash was actively involved in the cannabis accessory industry.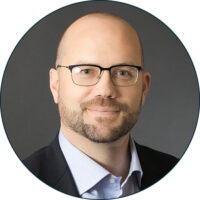 RYAN BASORE
Founder/CEO of Redemption Cannabis.
Learn More
Ryan Basore is the founder and CEO of the Redemption Cannabis line of premium flower and concentrate products, which is headquartered in Lansing, Michigan. The company sets itself apart in the state's cannabis market by being the only business to dedicate 10 percent of all proceeds toward helping others who have been harmed by the injustices of cannabis prohibition. The cause is personal to Basore, who served a 4-year federal sentence for his role in launching one of Michigan's first a legal medical caregiver grows and pledged to dedicate his life to cannabis reform upon his return to society.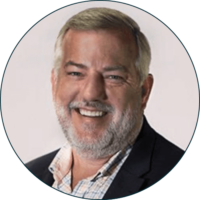 PATRICK FRAKES
Chief Operating Officer, Rair
Learn More
Patrick spent 25 years as a business consultant for government contractors before diving into the entrepreneurial space opening up several retail locations for a national retail brand. He was instrumental in the development of the Rair brand that operates in Michigan as a seed-to-sale premium cannabis company.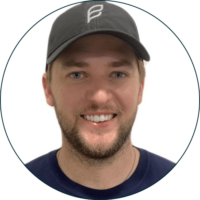 SEAN SIMON
Co-founder of North Coast Joint Ventures
Learn More
In 2018, along with his family and friends, Sean Simon started North Coast Joint Ventures. North Coast received its first license through the MMFLA in 2019 for a medical provisioning center in the city of Adrian, Michigan. Since then, North Coast has expanded its operations to include a cultivation facility, the acquisition of ArborSide dispensary in Ann Arbor, and a third retailer in Sault Ste. Marie under the North Coast brand.
Outside of work, Sean enjoys going for hikes with his wife and their two dogs; and spending time up north on Lake Michigan.
Fireside Chat with Industry Leader
Robin Schneider serves as the executive director of the Michigan Cannabis Industry Association
FOR CANNABIS INDUSTRY PROFESSIONALS
Cannabis Business Coaching
Charlene Raikany, CPA and founder of Booked and Balanced
Shaun Mansour, Managing Partner, Mansour Legal
Amanda Kugler, The Roots Cannabis Insurance
FOR ANYONE CURIOUS ABOUT CANNABIS
CANNABIS COACH
How to include cannabis into your life.
Anqunette Sarfoh, Founder of Qulture

Social Equity in the Cannabis World
How to make the industry accessible for everyone.
Jess Jackson, MBA, M.ED is an international award-winning diversity peer educator
Social Influencer - How to make it happen
Jessica Golich is a Prominent Cannabis Influencer and Entrepreneur
FOR CANNABIS INDUSTRY PROFESSIONALS
Talent Development
FOR ANYONE CURIOUS ABOUT CANNABIS
Cannabis Insights
Join the conversation: #MLiveCannabis
Mark your calendar for the next 2021 event: Thursday, October 7
WE'RE HERE TO HELP
Grow Your Business
This is the new MLIVE MEDIA GROUP. Our business is making your business smarter. Contact us with any opportunities for us to help YOU.