Raising Capital And Securing Your Assets
THANK YOU FOR JOINING US
THURSDAY, MARCH 11 | ZOOM LIVESTREAM
Hosted by MLive's Eric Hultgren, alongside Reporter Gus Burns, Cannabis Industry insights is designed for those in the Cannabis Industry in Michigan and those interested in entering the market. This is the first of three events in 2021 that offers more insights into this emerging industry, reducing the stigma the industry continues to combat.
SPEAKERS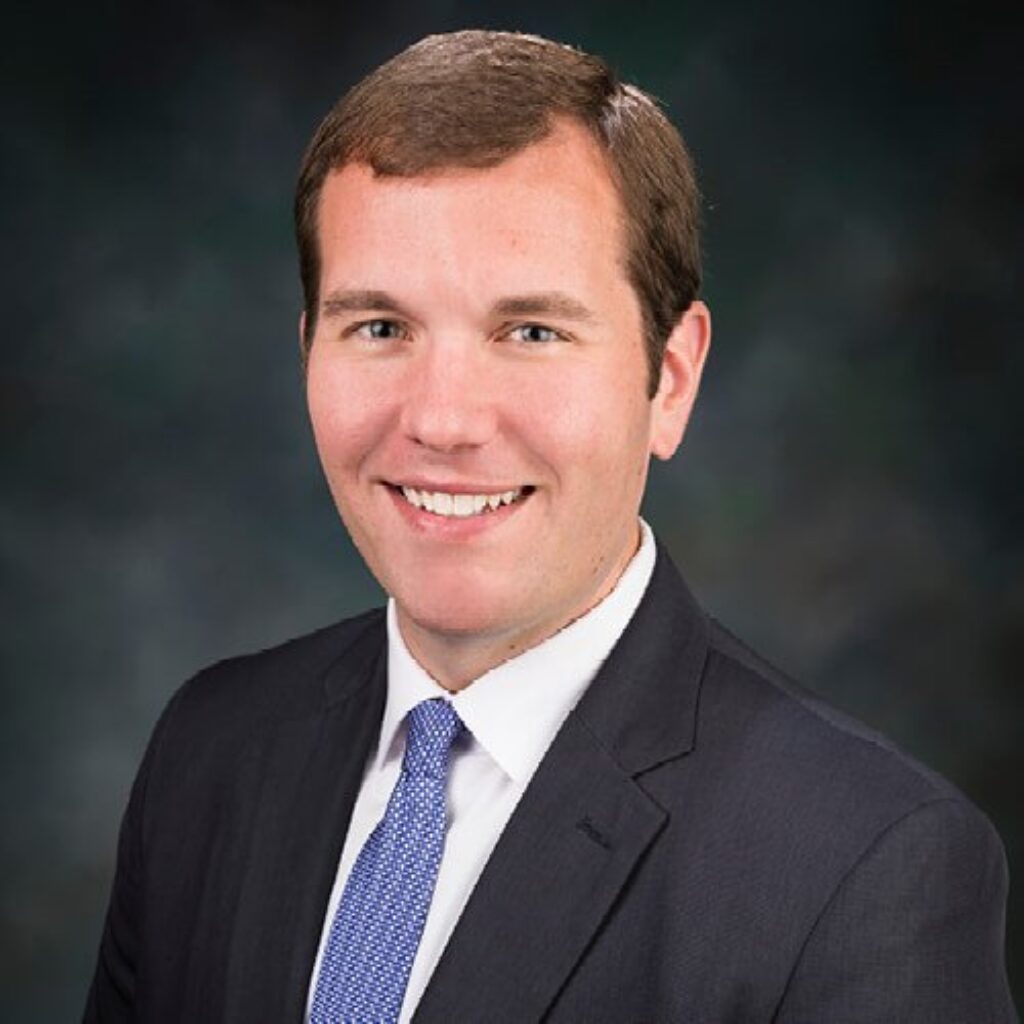 ANDREW BRISBO, FEATURED GUEST
Andrew was appointed by Governor Whitmer to lead Michigan's Marijuana Regulatory Agency (MRA) in April 2019. The agency oversees the commercial licensing under the Medical Marihuana Facilities Licensing Act and Michigan Regulation and Taxation of Marihuana Act as well as the medical marijuana registry card program under the Michigan Medical Marihuana Act. MRA's mission is to establish Michigan as the national model for a regulatory program that stimulates business growth while preserving safe consumer access to marijuana. Andrew has been in licensing and regulation with the State of Michigan since 2004, including experience with the Michigan Gaming Control Board, Department of State, and occupational and health professional licensing.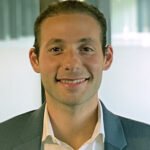 MATT ABBO, CPA
Matthew Abbo is a partner and co-founder of DA Advisory Group. Prior to founding DA Advisory Group, Matthew spent time at Novogradac & Company LLP and Ernst & Young serving an array of clients / industries where he would provide tax, audit, and consulting services – focusing primarily in manufacturing and on commercial real estate. Matthew's experiences have positioned him in a place where he is able to create an impact in the cannabis industry and helps clients protect their investments and increase cashflows. He is able to assist owners / operators in this industry with tax and tax planning due to 280E, attestation services, and consulting on entity structuring and formation.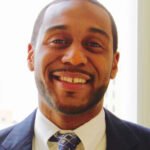 CHRIS JACKSON
Chris Jackson was previously a candidate for political office in his hometown of Pontiac, Michigan. Excited to explore entrepreneurial endeavors in a new & emerging market, Chris is a partner with the Sticky brand of operations (a cannabis operation) that is rapidly expanding in Michigan. He is the company's leader of Government Affairs, Social Equity Lead, and heads project expansion/management. His efforts were recognized recently when he was selected as a member of Oakland County's 40 under 40.
Chris witnessed how cannabis prohibition directly impacted urban America and is dedicated to reversing the negative damage caused. He is a member of various state and local boards that contribute to economic power and initiatives to drive diversity and inclusion. Aside from representing the National Cannabis Industry Association as a Board Director, Chris serves on the State Regulations Committee and co-chairs its Diversity and Inclusion sub-committee. His knowledge spans the complex intertwining of governmental and business cannabis issues, while also remaining at the forefront of the pressing need to create more opportunities within the industry.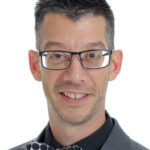 RYAN LAFFERTY
Ryan is Chief Operations Officer at Kush Development Group. For the past 20 years, Ryan has worked with Fortune 500 companies, non-profits, and startups to implement change and inspire creative ways to approach and solve challenges and opportunities.
Ryan is an innovator, creative problem solver, and professional educator with over twenty years of experience managing, developing, and delivering creative solutions to complex problems. He has a proven ability to build high-performance operations, lead collaborative teams, generate revenue, and strengthen business relationships.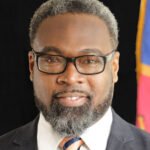 JAMES E. TATE, JR.
James E. Tate, Jr. was first elected to the Detroit City Council in 2009. He was re-elected to represent District 1 in 2013. Before his work on City Council, he served as Second Deputy Chief for the Detroit Police Department and as an Emmy-award winning assignment editor at WXYZ-TV (Channel 7). He is a graduate of Benedictine High School and Wayne State University. Councilman Tate has lived in District 1 his entire life.
He is known for making the tough decisions when they have to be made and believes in accessible government. Councilman Tate consistently seeks ways to forge and cultivate neighborhood partnerships within the district. Hosting monthly meetings in District 1, Tate ensures that residents are up to speed on the latest issues that affect their lives. His bi-weekly Satellite Hours at the Motor City Java and Tea House further extends Councilman Tate into the community. He also created the City of Detroit's only district-wide comprehensive online business directory that can be found at DiscoverD1.com. Tate is on the ground and on the run in District 1.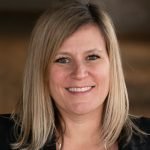 JAMIE COOPER
Jamie Cooper is the Founder and Managing Director of Sensi Connects. Formerly known as CannaBIZ Connection, Sensi Connects is a B2B networking and lead referral organization focused on the growing cannabis industry. Currently, Sensi Connects hosts weekly virtual speed networking events in Michigan, California, Colorado, Nevada, Oklahoma and New England.
Jamie also serves as the Publisher and Market Director of Sensi Magazine, an award-winning magazine that publishes print and digital magazines nationwide and helps connect people in local markets with a focus on a fun-loving, healthy lifestyle. The Grand Rapids Business Journal selected Jamie as a Top 50 Most Influential Women in West Michigan in 2020 & 2018, a 200 Most Powerful Business Leaders in West Michigan in 2020 & 2019 and a 40 Under 40 Business Leader in 2019.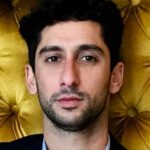 JAVIER HASSE
Javier Hasse is a cannabis, hemp, CBD and psychedelics-focused reporter, currently serving as Managing Director for Benzinga Cannabis, and CEO of Spanish language news site El Planteo, a company he co-founded. His book, "Start Your Own Cannabis Business," was published by Entrepreneur Media in 2018 and hit the #1 Best-Seller spot on Amazon.
As an award-winning reporter and editor, Javier's had roughly 5,000 unique articles in multiple languages published across numerous mass media outlets including CNN, Forbes, MSN, Chicago Tribune, CNBC, Yahoo Finance, Entrepreneur Magazine, MarketWatch, Houston Chronicle, The Street, Nasdaq, Morningstar, Playboy, Benzinga, MERRY JANE, High Times, and many others.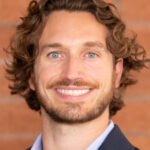 JOHN DARWIN
Unity Rd. President John Darwin is most active in capital markets and M&A, applying his experience from private equity to cannabis. He has supported valuation, diligence, and execution of over $300 million in acquisitions, joint ventures, and growth projects in various industries. His know-how provides liquidity for both organic & inorganic growth for Unity Rd., while his strong grasp on store financials, market comps, and competitors are a boon to the company's overall growth strategy.
Unity Rd. is bridging the two previously disconnected worlds of cannabis and franchising. The industry trailblazer is the first to bring the cannabis dispensary franchise model to the United States—with deep experience in both industries to back it up. Built up from a collective 200 years in the legal cannabis industry and franchising, the company helps eager operators enter the complex industry with ease. The cannabis franchise pioneer offers its partners the knowledge, resources, and ongoing support needed to compliantly and successfully operate a dispensary. Launched in 2018, Unity Rd. has signed multiple agreements with more than 10 entrepreneurial groups across the country.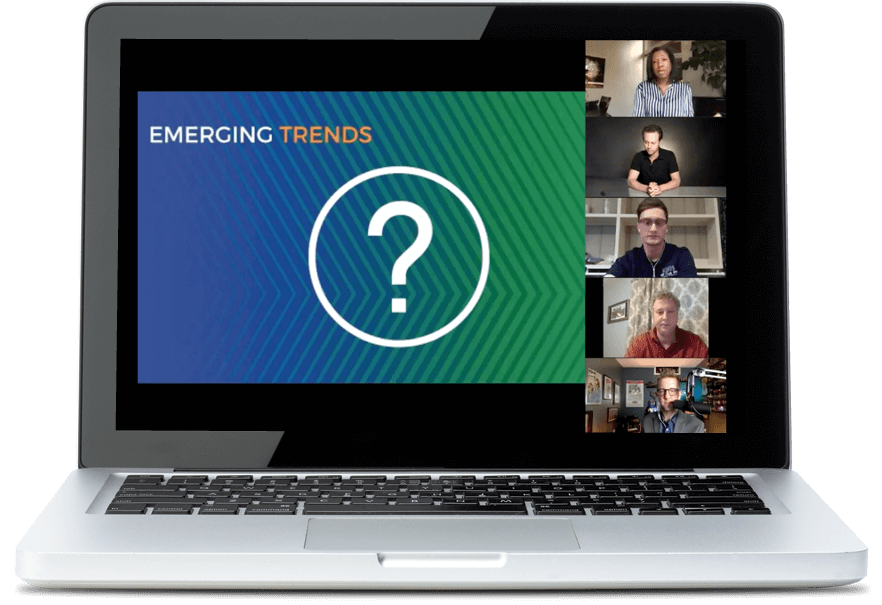 PANEL DISCUSSION TOPICS
Accessibility and equity in the cannabis market

How to pitch your cannabis business to investors

Accounting, banking, and payment challenges

Securing your assets
NEW IN 2021
A moderated Q & A following each panelist or session, PLUS – a 30-minute networking session after the main event (open to all attendees).
Join the conversation: #MLiveCannabis
Mark your calendar for future 2021 events: Thursday, June 24; Thursday, October 7
WE'RE HERE TO HELP
Grow Your Business
This is the new MLIVE MEDIA GROUP. Our business is making your business smarter. Contact us with any opportunities for us to help YOU.