Listening Room, a live-music venue in Grand Rapids opened its doors in November of 2019 and immediately became one of the premiere 200-seat venues in Michigan. This year was poised to be the year that the venue continued to establish itself with a string of sold out shows and high-profile artists appearing in the first 6 months of the year. That was until the COVID-19 pandemic changed all that, as it did for nearly every business in the State of Michigan.
The Listening Room's last show was March 13th and three days later all remaining scheduled shows were postponed. In an effort to keep the music going, the team leaned into a partnership with a local station radio station, WYCE, and pivoted to produce a Facebook Live show spotlighting local music. The first show was March 19th at noon and by the end of the Facebook live broadcast the decision was made to shutter the use of the venue in an effort ensure the safety of the staff and the artists.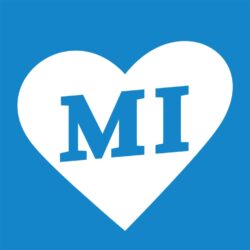 Quinn Matthews of the Listening Room describes this transition in
a recent podcast for MLive's Michigan's Best brand.
Once again, the brand had to pivot. Launching a Facebook Live series called "Artists in their Residence" 5 days later on March 24th. Listening Room is now booking artists through April 30th in accordance with federal guidelines for social distancing. These artists will play on Facebook Live using software that connects the venue's Facebook page with the artists in their own homes. At the time of this blog, the page is averaging 8,000 views per performance and is allowing the audience to donate money to support the artists playing and a partnering non-profit.
As we continue to hear the phrase "new normal," brands who identify opportunities to pivot while serving their customers and community will be the brands the consumers will remember as being the helpers during a time that our communities needed help the most.
How has your brand pivoted in order to help your customers?
We are all in this together. The MLive team is hearing first-hand how COVID-19 is rapidly changing how Michiganders are doing business. At MLive Media Group, we are working hard to adjust in light of the new needs we are hearing from our valued clients and others. This blog is one way we are responding. Have a particular need? Send us a note at marketing@mlive.com.
We're here to help if you need us
INDUSTRY INSIGHTS
Blog Posts
WE'RE HERE TO HELP
Grow Your Business
This is the new MLIVE MEDIA GROUP. Our business is making your business smarter. Contact us with any opportunities for us to help YOU.