Mackinac Island Tourism is among our more complex travel campaigns. Serving as the Agency of Record for Mackinac, MLive Media Group has developed multi-year strategies that tie each action to an outcome, ultimately moving the needle for island lodging revenues, expanding the season considered "peak"/reducing the length of the shoulder seasons, and driving visibility for Mackinac Island. Under our guidance, the Island was named among the "Best Islands in the US" by the readers of Condé Nast, "Hottest US Summer Destination" by TripAdvisor, "Best Little Beach town to Visit" by Coastal Living, and "Most Tourist Friendly City" by Expedia. In the Summer of 2022, Mackinac Island was named "Best Island in the Continental US" by Travel + Leisure Magazine.
MLive Media Group, Mackinac Island Tourism's Agency of Record, has endeavored to achieve increased notoriety for the island, but also dramatically improve the revenue of the island and the length of the peak season. Both actions have created growth of revenue by more than 30% since 2011.
In 2013, Mackinac Island Tourism identified a need for a refined, laser targeted digital campaign. Since that time, the budgetary commitment to this proven digital strategy has more than doubled, and the results speak for themselves.
Products Used:
Paid Search using Performance Max

Extensive Creative Services

Targeted Display and Re-messaging

Content Marketing: Sponsor Content, Blog posts, Newsletters, Web content

Paid Social Media

Organic Social Media Consulting

Web Design and Development

Video (Pre-roll and YouTube)

Location Data Service Management and Analytics
Key Performance Indicators, Goals
Maximize market share and room revenue on Mackinac Island, being flexible




in the needs of the Island and how it relates to the pandemic and other factors

Inspire potential visitors to choose Mackinac Island as their trip destination

Support, empower and educate our members and partners
We do all of this (and more) by delivering a fluid, curated planning experience, while speaking to different audiences in the ways most meaningful to them, sharing the unique experiences of the Island, answering the most sought-after questions, and maintaining our integrity and brand promise in everything we do.
While goals change year to year, the primary initiative has always been to increase total room revenue on Mackinac Island. MLive Media Group understand that increasing site traffic and conversions, which include outbound hotel links, visitor guide downloads/requests and newsletter sign-ups on mackinacisland.org are the leading indicators of how the island will pace in room revenue. Adjusting and solving for the appropriate increase in engaged web visitors during target months, the strategy lifts traffic and with it, room night revenue.
"This charming island is a throwback to old-timey seaside leisure with the candy-colored facades of downtown shops," TripAdvisor says. "Mackinac is world-famous for its homemade fudge and travelers can work off sugar highs by exploring the limestone bluffs of Mackinac Island State Park."

Forbes named the island a top "secret celebrity hideaway" and even Men's Journal got in on the recognition action.

Because the island is open only May through October, getting it right the first time is always critical. While optimization can happen in real time, rapid changes in the engine room can sometimes still result in a slow-turning vessel. Using historical data, travel research, and audience profiling, MLive Media Group actively predicts peaks in bookings, understands target audiences and messaging, and optimizes to lift conversions. In addition, research was used from the targeted SEM efforts to understand how far in advance travelers planned and booked their vacations to Mackinac Island. These insights dictated a full year marketing campaign (not just pre or peak season) that elevated bookings in both early and late season, adding to increases of total room revenue for the island and expanding the lighter "shoulder seasons" that compliment the peak that naturally occurs in summer.
This research, along with weekly and monthly performance data by channel and as a whole, informs which audiences are most likely to convert. Focusing on primary, secondary and tertiary markets by month or season (including statewide, regional, national and international audiences/geographies) enables Mackinac Island to reach visitors planning trips that are longer in duration, resulting in incremental revenue increases. Each digital channels' performance is assessed and optimized by its own lead expert, to consistently increase performance throughout the duration of the campaign, lowering the cost per click and increasing conversion metrics. In this way, our subject matter experts are intimately aware of their own channels and how they impact the others, magnifying or decaying elements across the omni channel campaign.
Here are some samples of our work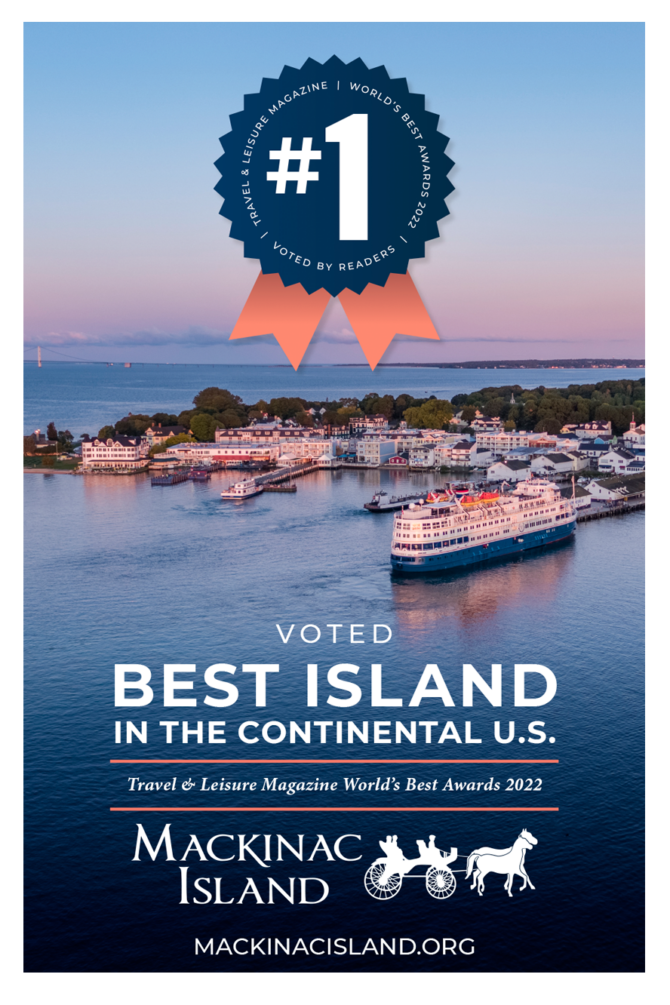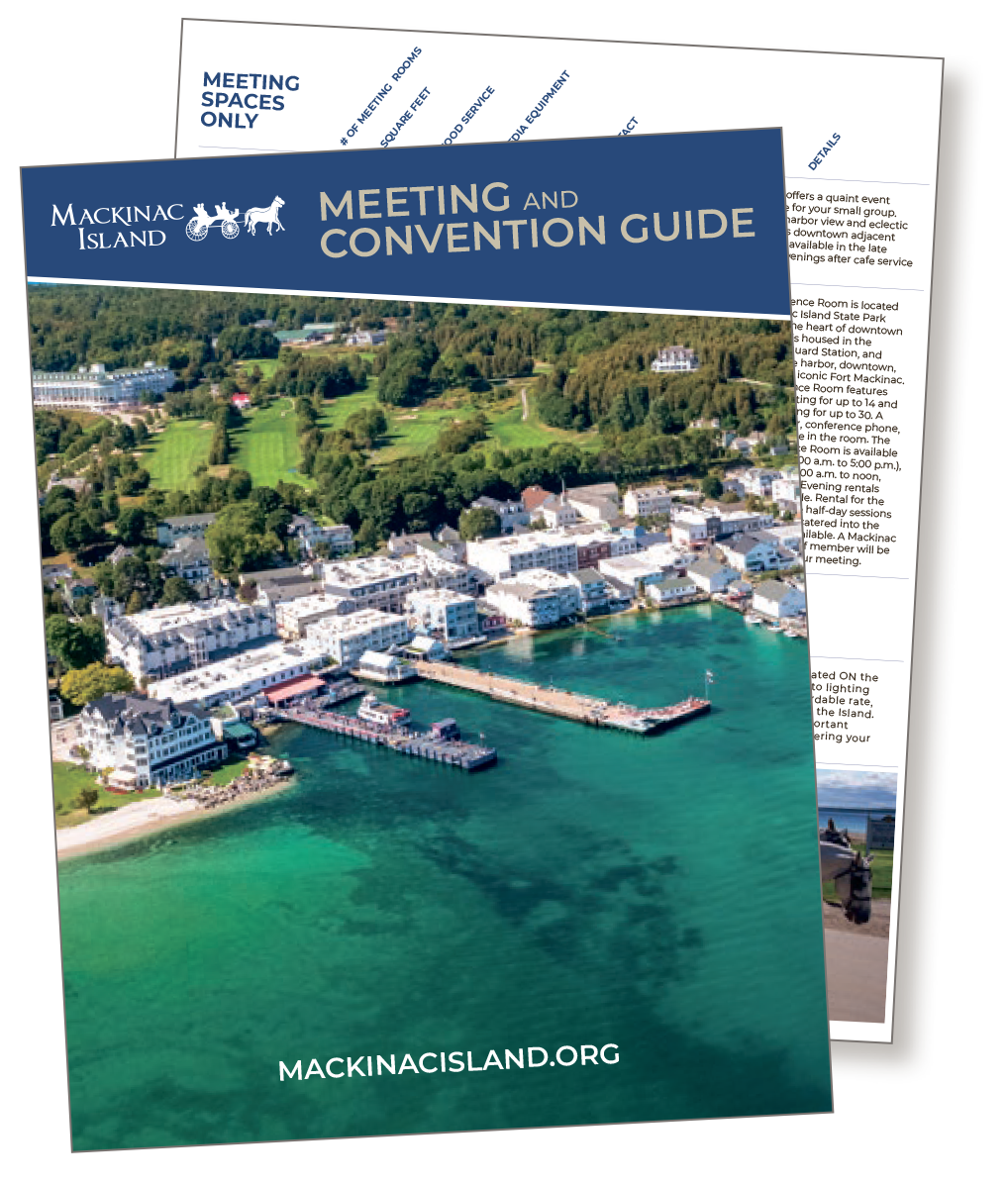 How We Keep Connected
Most crucial to this partnership has been the way the relationship is fashioned. An annual campaign of this size requires a regular cadence of meetings. Mackinac Island Tourism and MLive Media Group gather virtually by week with the lead account manager and bi-weekly with subject matter experts. This allows Mackinac Island staff to communicate directly with those responsible for individual channels. We meet in person as an Island + Agency team once each month, reporting on how each channel interacted, recommendations for change, review of specific elements, and overall performance of the campaign. With this pulse of touch points, all parties have opportunity to raise concerns, optimize existing campaigns, and forge stronger bonds across shared outcomes. With regular (near daily) phone conversations, texts, emails and the like, the MLive team has effectively become an extension of the Mackinac Island team, owning the outcomes personally, just as the island team does.
After nearly nine years, MLive Media Group remains the Agency of Record for Mackinac Island and pacing is currently on track to exceed conversion and room revenue goals, even while coping with the aftermath of COVID-19.
"…the relationship has grown to the point that [MLive is] an essential part of our entire marketing and advertising plan. Bright, intelligent, quick on their feet and true to their word. It is the perfect mix that makes up a strong successful relationship."
– Tim Hygh, Executive Director, Mackinac Island Convention and Visitors Bureau

Total visitor guide requests/views are
up 143%

610k+
(235% increase 2021 vs 2019)
416,204
via Blog in 2021 up 316% (increasing organic traffic to the site is a primary goal of the blog – not coincidentally, organic traffic accounted for 59% of blog traffic in 2021, up from 47% in 2019)
13,693
in 2021 up 255% in annual time spent on blog

Since implementing Performance Max with Paid Search in March of 2022, we have seen the following growth:
32.07%
Increase in Conversions YOY
59%
Increase in Impressions YOY
WE'RE HERE TO HELP
Grow Your Business
This is the new MLIVE MEDIA GROUP. Our business is making your business smarter. Contact us with any opportunities for us to help YOU.