Gervasi Vineyard is a premier winery and resort property in Canton, Ohio. The destination boasts the beauty of on-site vineyards, a winery and distillery, exceptional lodging, and unique upscale and casual dining in multiple concept restaurant properties, all on a 55 acre estate.  The site has been a wedding and special event location for Greater Cleveland for a number of years, and guests can experience natural beauty, adventures of the palate, and unique experience for play, shopping, and dining.
With such a unique destination, the marketing strategy built upon a solid foundation of social media engagement, initiated and managed by Gervasi.
Campaigns with Each Goal in Mind
Because Gervasi Vineyard offers three main categories for experiences: dine, stay, and play, the marketing strategy needed to align with each, driving conversions with specific goals in mind.
DINE
The larger Gervasi Campus includes three restaurants with fresh, hand-selected ingredients paired with choice wines, craft beers and cocktails. The Bistro offers upscale, rustic Italian cuisine in a renovated barn. The Crush House offers modern dining with American cuisine. The Piazza is a patio property with views of the vineyard and lake, offering live music and bocce, and The Still House pairs coffee, spirits and wines with live music. While a destination as a whole, each individual property is worthy of attention from the Gervasi audience.
A target audience of wine and food enthusiasts inside a geographic radius of driving distance to the vineyard receives regular messaging in a variety of formats. These drive reservations, gift card sales (at specific times of the season) and phone calls to the site for inquiries.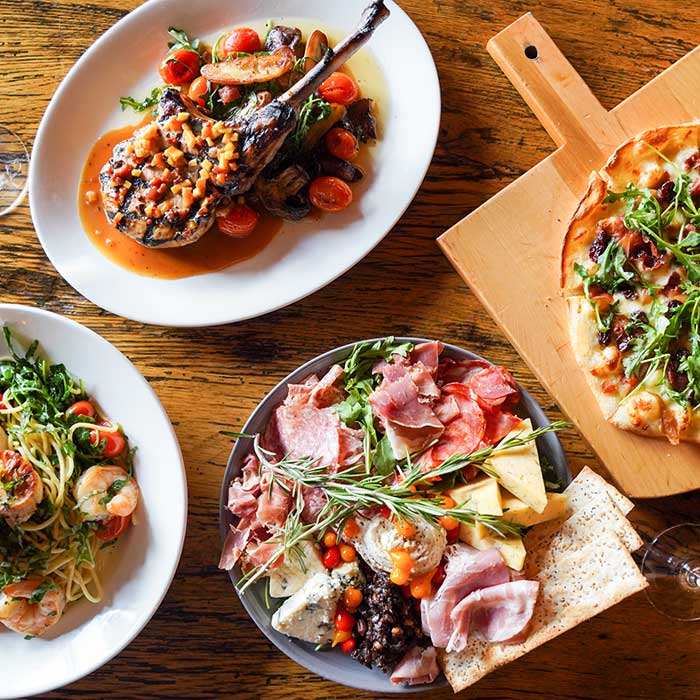 STAY
Serving an audience within 150 mile radius of the site, the content and messaging for the Stay portion of the campaign targets those with indicators of day-trip or overnight intentions, and those that appreciate wine, food, and travel. These materials drive bookings, website form fills and phone calls. Accommodations are first-rate, and include suites, a tranquil environment, and boutique hotel service and amenities, including room-delivered complimentary breakfasts.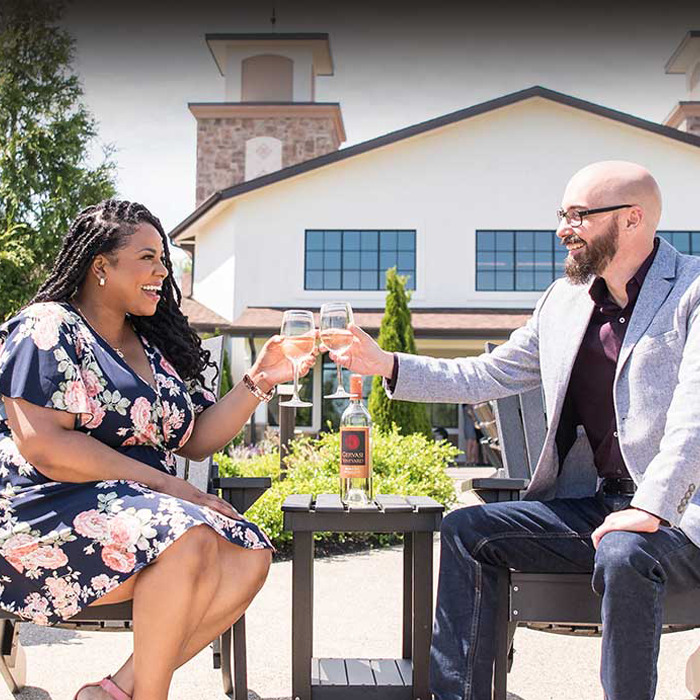 PLAY
Concerts, live music in a restaurant or patio environment, wine pairings, spirit tastings….the list of on-site activities is considerable at the vineyard. Crafting content and advertising for audiences that appreciate experience, travel, dining, and attractions, the goals for this portion of the campaign includes inquiries, ticket sales and event attendance numbers.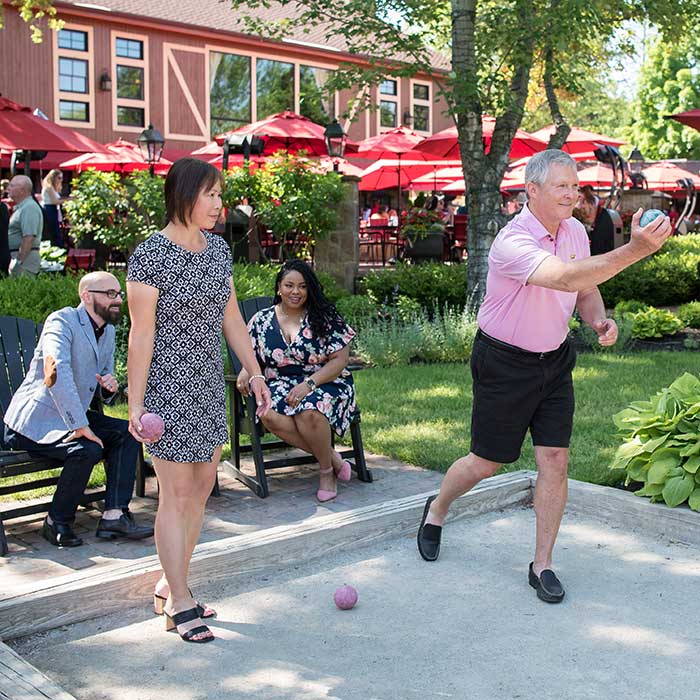 Three Parts, Working Together

In the case of Gervasi Vineyard, the sum of the parts of this campaign certainly are greater that the individual pieces. It begins with the Gervasi Vineyard experience itself. A unique, high quality experience in a gorgeous environment, built for the personal needs of every visitor makes the creative material that much more visual and understood by the audience. But because there is overlap between the audiences in each segment, establishing a frequency to drive brand recall and generate action is achieved quickly.
As our team prepared to launch the campaign, very solid historical social media and paid social media results paved the way for these additional channels to be magnified in their success. But the results speak for themselves.
In the month of May, for instance:
A 2.14% click through rate is an exceptional, high-water mark for a destination campaign. Driving activity through clicks, however, is just part of the story. An additional 5,700 devices were tracked as recipients of the messaging from the campaign, that later visited the Gervasi site and clicked or converted.
That means: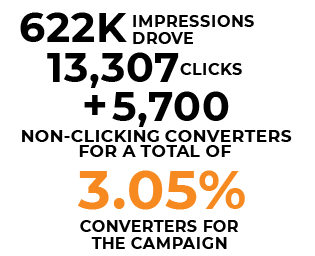 Stunning Evidence of Brand Recall
Defining brand recall as the likelihood of instant recollection of the name of a brand by a consumer with prompted with a trigger/need, Gervasi is seeing quantitative actions resulting from their campaign. More than 13,000 individuals are clicking on their ads, indicating a high brand trust (and generally speaking, outperforming industry benchmarks on CTR's for their industry. Reports vary from 1.9% (webfx) to 2.1% (wordstream), so this conversion rate just from clicks is extremely high. But to add an additional 1% measured in view through actions and site visits, this number is pretty incredible.
Partnership makes Everything Work
Partnering great strategy with tactical efforts, and a premier destination/attraction with the area's qualified marketing pros makes this campaign really sing. "It's such a pleasure to work well together to achieve off-the-charts results like this," said Elie Stephan, Sales Manager.
"Gervasi exemplifies what's possible when premium marketing strategy meets a premium brand."
– Elie Stephan, Sales Manager
WE'RE HERE TO HELP
Grow Your Business
This is the new MLIVE MEDIA GROUP. Our business is making your business smarter. Contact us with any opportunities for us to help YOU.