At MLive, we are embedded in the Cannabis industry.  Since the emergence of legalization for medical purposes in 2018, through legalization of recreational use in the state, our national parent organization, Advance Local, invested to support the cannabis sector. Evidenced in platform and technology partnerships, a robust tech stack, data integration, and research, this support system has made our understanding of this growing business segment and our support of its advertising needs possible.  Most recently, MLive Media Group partnered with Drive Research, a top market research company in Syracuse, NY, who designs studies, analyzes data and builds custom research for a variety of industries, including the Cannabis industry.
In November 2021, Drive Research conducted an online study targeting audiences throughout Michigan self-identifying as "Cannabis users." The survey collected 410 responses at a 95% confidence level.  This research has proved invaluable for our cannabis advertisers, who use it to make wiser decisions about the audience, placement, spend and tactics. In this article, we highlight learnings from the study, along with solutions MLive offers to:
Finding: Customers prefer in-store purchase vs delivery or pick-up option
Understanding from this study that 14% of respondents were new to Cannabis in 2021, it's clear they value visiting the dispensary experience, speaking with a budtender in-person and talking through their product selection.

Marketing Take-away
Understanding how consumers purchase products leads to one of your main marketing objectives – foot traffic.  It's important to serve your messaging to the right user at the right time, which may be while they're visiting another dispensary, a pain clinic, or a chiropractic office.  Serving compelling ads and messages to users who "look like" your customers (based on relevant locations they're visiting) is an effective digital strategy.  Foot traffic reporting then allows you to determine success and provide optimization recommendations.  
How to Act on this Knowledge
MLive partners with a location-based platform that allows access to thousands of mobile apps.  Based on a target audience (cannacurious/alternative health audience and/or daily Cannabis users), we serve ads to users in relevant locations and retarget them with your messaging after they leave that location. Once they've seen your ad and been retargeted at frequency, we track how many of those users stepped foot into your location(s).  Via platform algorithm and human optimization, we narrow down the fenced locations to those that are driving the best performance (engagement or foot traffic).
Knowing that people prefer to purchase in-store allows us to reach your target audience and report and optimize towards conversions, driving foot traffic/visits.
CASE STUDY
USING GEO-FENCING TO TARGET THE COMPETITION
Using geo-fencing to target devices within those locations, users were served ads for our client while in a competitor's store. Messages ranged from product and value to service and brand. Once the device holder departed that dispensary, our campaign remessaged those individuals at a strategic frequency.
Finding: Budtenders are very influential with purchase decision consideration, and customer retention
Customers prefer purchasing in-store, citing the Budtender as an influencing factor.  Over 50% of our respondents answered that is was very important to speak with a budtender when purchasing or considering purchasing Cannabis.

Marketing Take-away
Budtenders are educators. Provide them with a canvas to share their learnings, their product knowledge, and differentiators.  Because content remains king and customers that are informed, educated, or entertained by content are most likely to recall your brand in a positive light, content is an ideal strategy. Being able to educate your customers and prospective customers on all things Cannabis, provide Q&A, share the good you're doing in your communities, communications the latest news in the State, are all influential in changing perception, driving awareness, and showcasing that you're a trusted and quality brand/business.
How to Act on this Knowledge

MLive can be your canvas.  As the vehicle to drive your content via our Sponsored Article offering,  MLive's content writers can interview you/your Budtender on topics of your choice. From this an article lives on MLive.com and is promoted via Native ads (ads that have the same look and feel as the content it surrounds, with a photo, Headline and teaser text).  Create monthly Q&A sessions with your top Budtenders as a Sponsored Article that lives on MLive, your social channels and your website. The resulting credibility by delivering your brand's story on the #1 news site in the State is palpable.

Another strategy to drive more business with existing customers is through our SMS offering.  What's unique about this text messaging platform is that you and your customers can engage in back-and-forth communications, giving you the opportunity to stay well connected with your customer.  Combining a Sponsored Article with a weekly "ask your Budtender" text message series would be a creative and effective way to educate and stay connected.
#PROTIP:
Combining a Sponsored Article with a weekly "ask your Budtender" text message series would be a creative and effective way to educate and stay connected.
We at MLive are here to listen, to better understand, to grow with you, and to help you market your brand along the way.  These findings are just the beginning. Is there anything that stood out to you or surprised you?  Connect with us @ cannabis@mlive.com.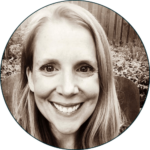 Contributed by Carrie Jacoby, Sales Manager
INDUSTRY INSIGHTS
Blog Posts
WE'RE HERE TO HELP
Grow Your Business
This is the new MLIVE MEDIA GROUP. Our business is making your business smarter. Contact us with any opportunities for us to help YOU.