The talent search
is on!
Show off your company and get noticed by the best candidates for your open positions! We are offering advertising packages with multiple components to round out your recruitment efforts and get you front and center before the most qualified job seekers. Don't miss this opportunity to snap up the best talent! View the packages below.
OCTOBER 26 – NOVEMBER 25, 2021

LIVE CHAT
October 26 – 9 a.m. – 12 Noon
October 27 – 1 p.m. – 4 p.m.
Showcase your company in our Virtual Career Fair!
Contact:
HEADLINE SPONSORS: $1,100
Virtual booth with customizable branding
Up to ten chat seats and video chat with job seekers
Logo placement at the top of the registration page, with a clickable link to the employer's website, letting the job seeker learn more about the company before the event
Logo placement at the top of the event lobby
Unlimited Jobs
ADD-ON's:
Print ROP Quarter Page $750, Eighth Page $400
Digital Impressions Geo Target Only: $7 cpm, Geo + (1) BT: $9 cpm
Max Recruit Digital Posting $100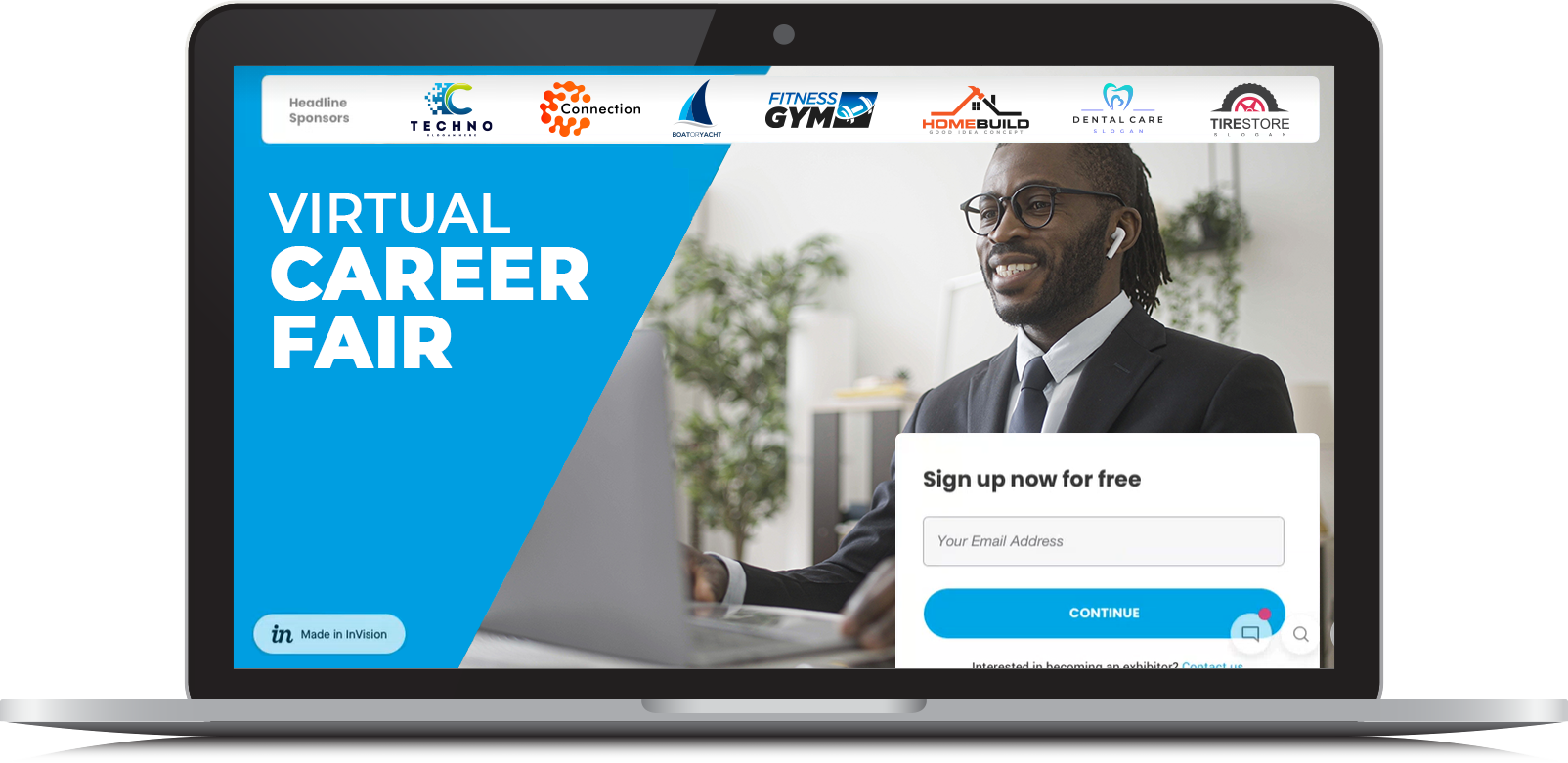 SPONSOR: $750
Virtual booth with customizable branding
Up to five chat seats and Text chat with job seekers
Video chat with job seekers
Prominent logo placement on the registration page, with a clickable link to the employer's website, letting the job seeker learn more about the company before the event
Booth icon placement within the event lobby
Unlimited Jobs
ADD-ON's:
Print ROP Quarter Page $750, Eighth Page $400
Digital Impressions Geo Target Only: $7 cpm, Geo + (1) BT: $9 cpm
Max Recruit Digital Posting $150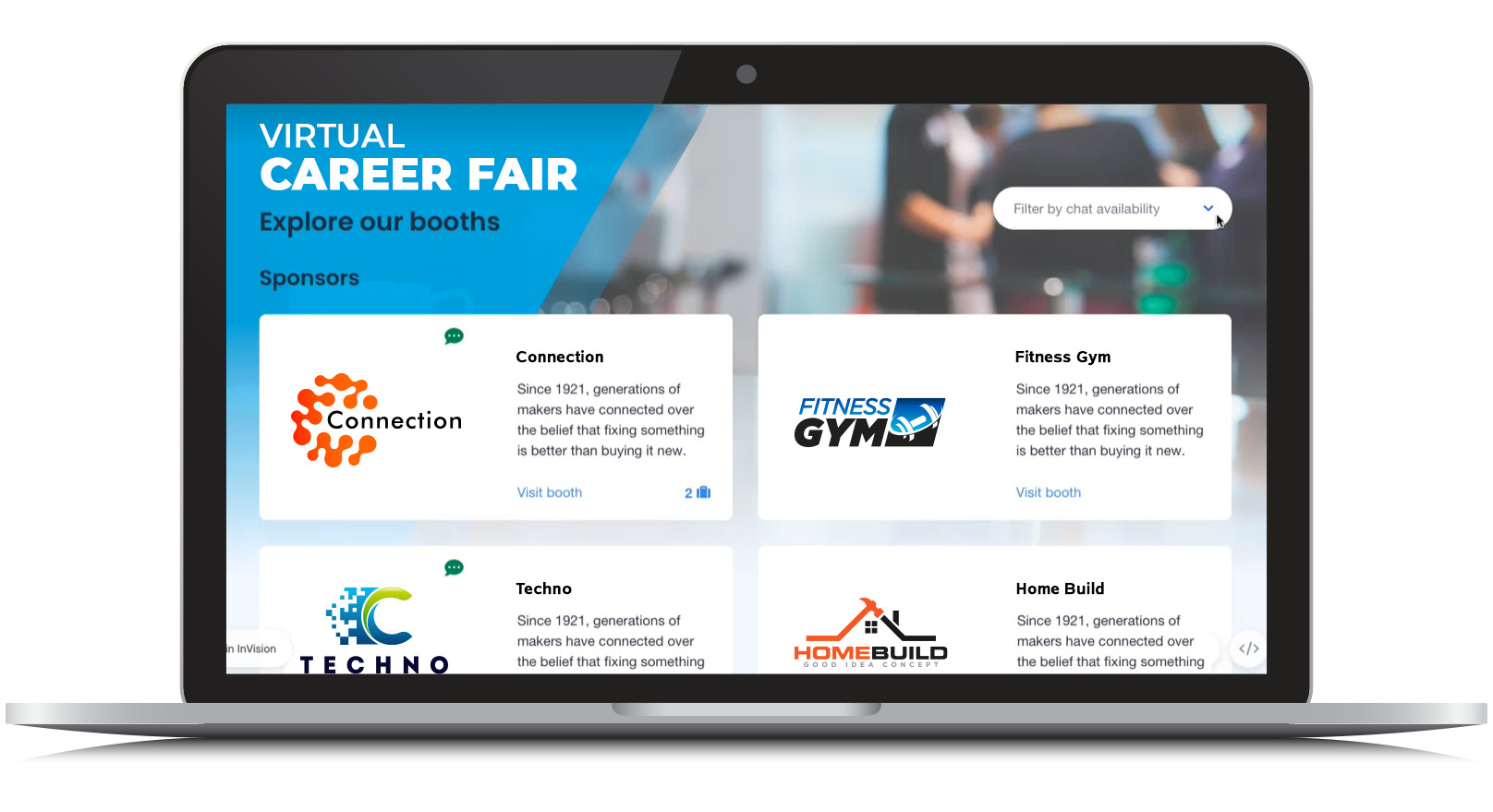 EXHIBITOR: $550
Virtual booth with customizable branding
Two chat seats and Text chat with job seekers
Unlimited Jobs
ADD-ON's:
Print ROP Quarter Page $750, Eighth Page $400
Digital Impressions Geo Target Only: $7 cpm, Geo + (1) BT: $9 cpm
Max Recruit Digital Posting $200