Social media allows companies to listen to their customers and respond, leading to better engagement with followers. The platforms allow you to connect with people in ways that traditional advertising couldn't achieve. You can reach followers on a personal level, answer questions and address concerns directly instead of through impersonal means. But this exercise in listening and responding drives more than just one-on-one discussion.
Watch for Themes to Emerge
If you're paying attention to hashtags, chatter, and trends about your brand, you may learn valuable insights from repetitive statements. If a group of customers is discussing the attributes of one of your products or services, listen carefully. Their commentary will elicit feedback from others using the same product or service, who will also share their opinions. Discussions such as these may uncover sentiments about features or elements of the experience you hadn't considered. Your content stream can then introduce these themes, underscoring the positive feedback or busting myths where appropriate.
Let's imagine that you own a small equipment business, and you see discussion on Facebook about specific features of a new model, making it clear that the company-provided manual and the real-world use of the machine differ. This is a chance for your own product experts to generate a how-to list, a short video on using that feature, or publish a revision to the instruction guide, tagging and responding to the users that identified this concern. Not only will you have quickly solved a problem, but your brand has shown evidence that you're listening, willing to take swift action, and create solutions for your valued customers. You may even find a small test group for future products this way.
See What the Competition is Doing
Following your competition isn't new. Watching for their sales, price-matching the competition—all of these have been done before. But watching your competition's customers describe their experience with the competitive brand may provide actionable steps in how to exceed their expectations, or side-step a competitor's mistake. You'll also be up to date on products, services, or business channels that your competition is prioritizing, and able to act accordingly. Social media is a great tool for getting the word out about your brand, but also learn what others are doing in the same space.
Understand Industry Trends
For Consumer Packaged Goods, particularly consumables, watching chat rooms, interest groups, and individuals may help guide your purchasing plans. What categories are being discussed? What new products emerging on the market are catching the eye of these groups? Being in the know about what's influencing your customer is as important as ever. You wouldn't invest in products that you aren't sure will sell, so poll a group that has the ability to influence you! This interactive use of social media is a great way to draw attention to your brand and it's products, while simultaneously creating sentiment for a new brand relationship with a customer. Everyone likes being asked their opinion.
Understand the Purpose of Organic and Paid Social Media
Your feed is for building relationships, using the "give" method. Give the follower something of value: educational, entertaining, informative. In your ads or boosts, encourage a purchase with an "ask." But remember – all ask and no give makes for a one-sided relationship. Bring more to the table than you ask of your customer, and you have a winning strategy.
Social media is a powerful tool that every business needs to use in their digital marketing strategy. It's not just about posting content on Facebook or Twitter anymore–it's about listening to what your customers want, engaging with them in an authentic way, and driving engagement through your followers on behalf of the company's content strategy. Social media allows brands to reach more people than ever before and build relationships with those consumers who are most likely going to become loyal customers over time.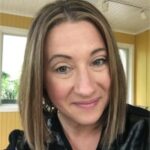 Contributed by Anne Drummond, VP Marketing, Midwest
Contact Us - We're Here to Help
WE'RE HERE TO HELP
Grow Your Business
This is the new MLIVE MEDIA GROUP. Our business is making your business smarter. Contact us with any opportunities for us to help YOU.