Advice from women who
have Made It
Virtual Event, Monday, February 22, 4:15 – 6:15 PM
For the 2nd year, Michigan will be part of Mentoring Monday. On February 22, 2021 over 10,000 women in more than 43 cities nationwide will connect and learn from each other, including 2 Michigan events: West Michigan and Greater Detroit, Michigan. Crafted to provide you with connections across your region, this event will be an engaging, fast-paced experience in a virtual environment, and developed to make the most of your time—quickly building your network and growing your connections with women from diverse backgrounds, careers, and skill sets.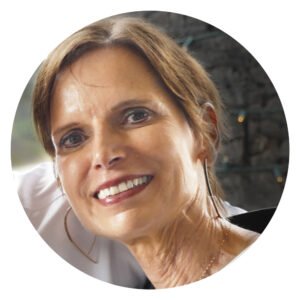 FEATURED GUEST:
Dr. Elaine Melotti Schmidt
A Michigan native, Dr. Elaine Melotti Schmidt received her doctorate in Educational Leadership and Policy Studies from Temple University, Philadelphia, and has worked with schools on three continents. With a special passion for reaching children living in poverty or born with learning or physical differences. Schmidt's areas of specialization include early childhood, special education, second language learners and at-risk student instruction.
Dr. Schmidt lives with her husband in Texas, where they are art collectors. The Bennett Collection of Women Realists®, focuses on figurative realist paintings of women by women artists. This undertaking has afforded them the opportunity to meet many women artists as well as to create a collection of paintings showing women from all walks of life. As their collection grew, so did their awareness of inequities that confront women in the arts. In 2018, Dr. Schmidt and her husband founded The Bennett Prize, which awards $50,000 to a woman artist to create her own solo exhibition of figurative realist paintings, which then travels the country.
Dr. Schmidt has curated a number of art exhibitions including "Visions of Venice" at the Zhou B Art Center in Chicago and The Flinders Lane Gallery in Australia. Currently, she and Bennett are curating "Iconic" and "Painting the Figure Now IV" at the Wausau Museum of Contemporary Art in Wausau, Wisconsin in 2021.
Join us to meet, engage and
learn from one another.
1:1 speed coaching format
Three or four short conversations with different mentors
Group sessions
Fast-paced, well-organized atmosphere
Easy to navigate virtual platform that will be as close to "being in the room" as is possible in our world today
REGISTRATION IS NOW OPEN! PURCHASE YOUR TICKETS TODAY!
SPECIAL THANKS TO OUR SPONSORS
Silver Sponsors
REGISTRATION IS NOW OPEN! PURCHASE YOUR TICKETS TODAY!