Advice from women who
have Made It
Virtual Event, Monday, February 22, 4:00 – 6:00 PM
For the 2nd year, Michigan will be part of Mentoring Monday. On February 22, 2021 over 10,000 women in more than 43 cities nationwide will connect and learn from each other, including 2 Michigan events: West Michigan and Greater Detroit, Michigan. Crafted to provide you with connections across your region, this event will be an engaging, fast-paced experience in a virtual environment, and developed to make the most of your time—quickly building your network and growing your connections with women from diverse backgrounds, careers, and skill sets.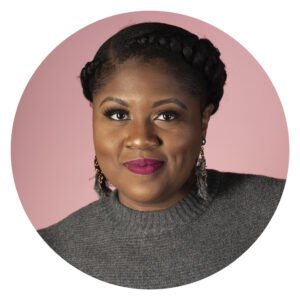 FEATURED GUEST:
Shannon Cohen
Shannon Cohen is the founder and CEO of Shannon Cohen, Inc. — a boutique firm with a mighty imprint and reputation for excellence. Shannon specializes in developing customized emotional intelligence, equity, and wellness colloqui for organizations across diverse sectors and industries. Her clients include: The White House Office of National Drug Control Policy, Helen Devos Children's Hospital, Michigan Public Health Institute, Henry Ford Health System, United Way, The American Heart Association, Steelcase…
…The City of Grand Rapids, The County of Kent, The University of Michigan, The University of North Carolina-Chapel Hill, The City of Holland, Gentex Corporation, Atomic Object, Grace Hopper – AnitaB.org; Mercantile Bank, The Urban Core Collective, Bissell, and the Grand Rapids Community Foundation. Using a head+heart approach, Shannon excels in engaging change agents in transparent conversations about the unspoken truths of leadership and self-care to nurture longevity in leadership. Shannon doesn't just 'speak' to leaders; she speaks 'into' the lives of leaders.
Shannon is an author, podcaster, and owner of an inspirational product line called Tough Skin, Soft Heart. Her Tough Skin, Soft Heart products are available at retailers across the country. Her podcast reaches subscribers nationally and globally with weekly grab-and-go encouragement for difference makers. Her 2nd book, " It's Normal to Shake as You Soar " was released in October 2020. In February 2021, Shannon's signature brand of greeting cards, will debut at Target stores nationwide via a partnership with American Greetings.
Shannon is respected and renowned for empowering organizations to integrate innovation, research, emerging trends, and creativity to cultivate continuous improvement and spur ongoing learning. In November 2020, Shannon was named one of the 200 Most Powerful Business Leaders in West Michigan. Shannon is the 2020 YWCA Tribute Award recipient and was named one of the 2020 and 2018 50 Most Influential Women in West Michigan by the Grand Rapids Business Journal. Shannon is an alumnus of the prestigious W.K. Kellogg Foundation Community Leadership Network Fellowship and adjunct professor in the Grand Valley State University College of Community and Public Service.
Shannon is also co-founder of Sisters Who Lead, a regional talent and wellness affinity movement designed to advance the well-being and career mobility of women of color to executive leadership. Shannon has co-authored two regional workplace climate studies entitled: " Invisible Walls, Ceilings, and Floors: Championing the Voices and Inclusion of Female Leaders of Color in West Michigan" and "From Knowing Better to Doing Better: Closing the Opportunity Gap for Women of Color in the Workplace through Transformed Systems Behavior".
Learn more about Shannon at: www.shannoncohen.com
Join us to meet, engage and
learn from one another.
1:1 speed coaching format
Three or four short conversations with different mentors
Group sessions
Fast-paced, well-organized atmosphere
Easy to navigate virtual platform that will be as close to "being in the room" as is possible in our world today
REGISTRATION IS NOW OPEN! PURCHASE YOUR TICKETS TODAY!
Kelly Frick
Senior Director of News, MLive Media Group
Shannon Cohen
Founder and Principal, Shannon Cohen, Inc.
Lisa Roberts
Owner, Rock Paper Scissors Shop
Carol Zuniga
Executive Director, Hegira Health
Marti Lolli
CMO and SVP Consumer and Government Markets, Priority Health
Karen Gray
Vice President, Human Resources, Matrix Human Services
Palencia Mobley
Deputy Director and Chief Engineer of Water and Sewerage, City of Detroit
Jenn Queen
SVP Marketing & Communications, Ann Arbor Spark
Jackie Buchanan
President & CEO, Genisys Credit Union
Tricia Ruby
President & CEO, Ruby+Associates
Tarolyn Buckles
President & CEO, Onyx Enterprise, Inc.
SPECIAL THANKS TO OUR SPONSORS
Silver Sponsors
REGISTRATION IS NOW OPEN! PURCHASE YOUR TICKETS TODAY!