Dear Michigan Businesses,
Since the start of pandemic, our journalists have brought news of Covid-19 to our audience at a staggering pace. As our readership grew, so did the realization of the gravity of this shared experience. Powered by the responsibility to our community of reporting with integrity, MLive.com and our newspapers saw record numbers of readers find news of the pandemic and Michigan's–and the nation's–response.
Deeply rooted in our Michigan home, the MLive Media Group team shares your sense of hope as the restrictions of the past few months relax. Together, we will emerge from our homes to find a changed community landscape. Our community will need our support now, more than ever before as they learn what business will look like in the wake of Covid-19.
That's why MLive Media Group is committing up to $10 Million in Grants to support the marketing, advertising, and branding needs of our Michigan businesses. At MLive, the success of our community is priority number one. At MLive, we care.
Sincerely,

Tim Gruber, President and Chief Revenue Officer
HOW WE CAN HELP
This grant program can double your marketing impact by matching advertising dollars spent with MLive.com and its newspapers. The grants start at $1,500, and will be matched up to $50,000.*
HOW TO APPLY
To start the application process, fill out the information below. Once submitted, you'll hear back within 48 hours. A member of our team will connect by email or phone to let you know if your grant was approved and to begin discussions on how to best utilize the advertising grant.
Applications will be accepted through June 12, 2020.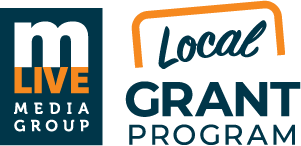 INDUSTRY INSIGHTS
Blog Posts
WE'RE HERE TO HELP
Grow Your Business
This is the new MLIVE MEDIA GROUP. Our business is making your business smarter. Contact us with any opportunities for us to help YOU.