Get 22 pages of trade insights to help your business adapt and grow.
Just fill out the form below to get the ebook.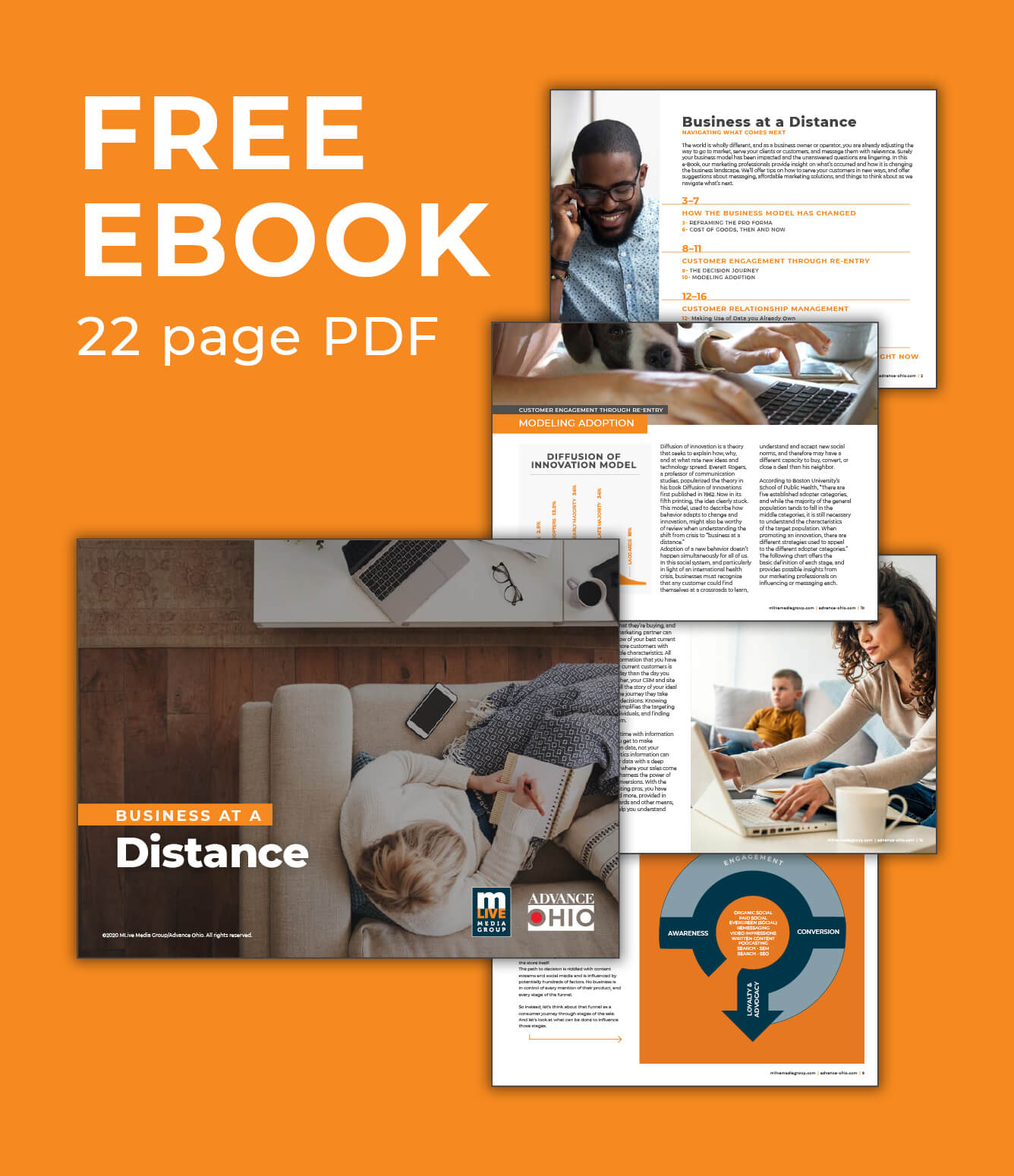 What's inside
The world is wholly different.  As a business owner or operator, you are already adjusting the way to go to market, serve your clients or customers, and message them with relevance. Surely your business model has been impacted and the unanswered questions are lingering. In this e-Book, our marketing professionals provide insight on what's occurred and how it is changing the business landscape. We'll offer tips on how to serve your customers in new ways, and offer suggestions about messaging, affordable marketing solutions, and things to think about as we navigate what's next.
How the Business Model Has Changed
Reframing the Pro Forma

Cost of Goods, Then and Now
Customer Engagement Through Re-Entry
The Decision Journey

The Adoption Model
Customer Relationship Management
Making Use of Data you Already Own

Tracking and Building Your Audience
Marketing Now, Affordable Options for Right Now
While we all want things to feel familiar again, reality dictates that change will be substantive and, depending on Stay at Home orders in your state, may affect your business more than others.
INDUSTRY INSIGHTS
Blog Posts
WE'RE HERE TO HELP
Grow Your Business
This is the new MLIVE MEDIA GROUP. Our business is making your business smarter. Contact us with any opportunities for us to help YOU.