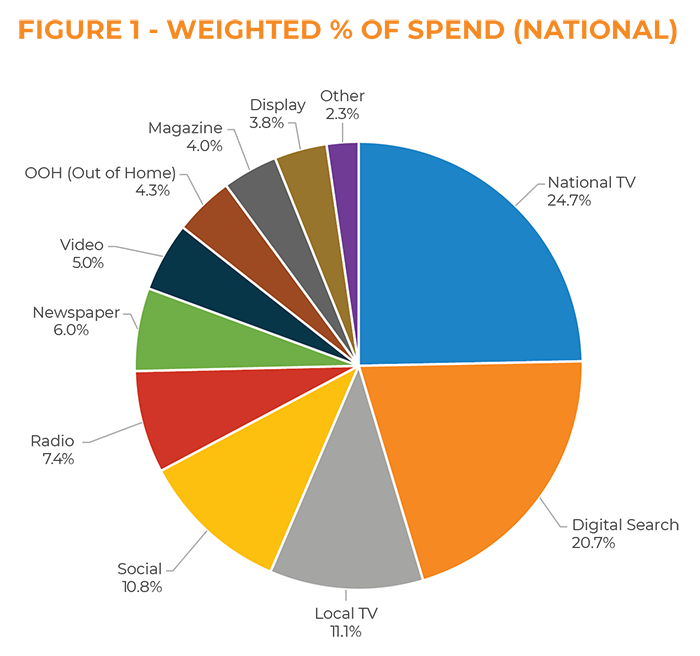 Shown in Figure 1, note that on a national basis, media/ad spending is considerable in broadcast mediums. Large, broad stroke style marketing still retains a stronghold, though the ability to highly target audiences using these methods has dramatically diminished. While these channels make sense from an awareness perspective, as the need for refined audiences increases, the effectiveness of these channels decreases. As such, our recommendations will reflect a percentage of budget in these areas that is limited to the awareness factions of the campaign.
Source: https://www.statista.com/statistics/183704/us-advertising-spend-by-medium-in-2009/
Digital methods for ad delivery are dramatically more effective every day, as digital (and in particular, mobile) makes up nearly 50% of consumer's time spent with media. While TV still comprises a large statistical margin, it is important to note that the way viewers consume television is far different than before. 40% are viewing selected shows on a record and replay device (such as DVR), eliminating the need to consume advertising media as a segment of television consumption. As such, our recommendations align heavily with digital/mobile media consumption, as well as video produced largely for pre-roll and other more audience selective (and forced viewing) methods.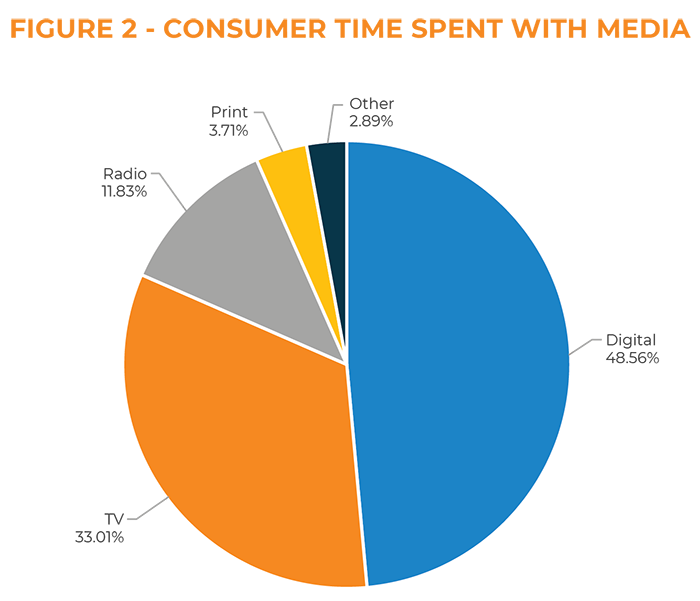 Source: www.emarketer.com
Learn more about digital methods for ad delivery with Anne Drummond and Anne Cook in this episode of the Everything is Marketing Podcast.
INDUSTRY INSIGHTS
Blog Posts
WE'RE HERE TO HELP
Grow Your Business
This is the new MLIVE MEDIA GROUP. Our business is making your business smarter. Contact us with any opportunities for us to help YOU.