If you understand the travel space, you know that the dreaming stage is the most critical in 2022. Because the pandemic and its uncertainties have driven shorter windows for travel booking, destinations already top-of mind will garner a greater share. The dreamers could become room nights in a flash.
But what's the right approach? Destinations have limited marketing dollars after all. We can't drive price per acquisition without justification for the increase.
Munising, Michigan has taken an approach that makes the most of their marketing dollars, connects dreamers to their brand, and tells the stories of their destination in varied and consumable ways. This approach has also allowed for them to use creative and video artifacts on their own site in perpetuity—maximizing the longterm benefit of their creative investment. And they've promoted all of this through Michigan's Best, the MLIve lifestyle brand for travel intenders and those that love all things Michigan.






"There's a big difference between people who have learned to tolerate Michigan's long winters and those who embrace them. For those outdoor enthusiasts who welcome the colder months with their arms wide open and their faces tipped back to catch the next wave of lake-effect snow, Munising is a natural winter adventure spot."
This Article on MLive.com showcased the Munising experience beautifully. What's more, more than 50% of those that visited the article shared it using their own social media accounts.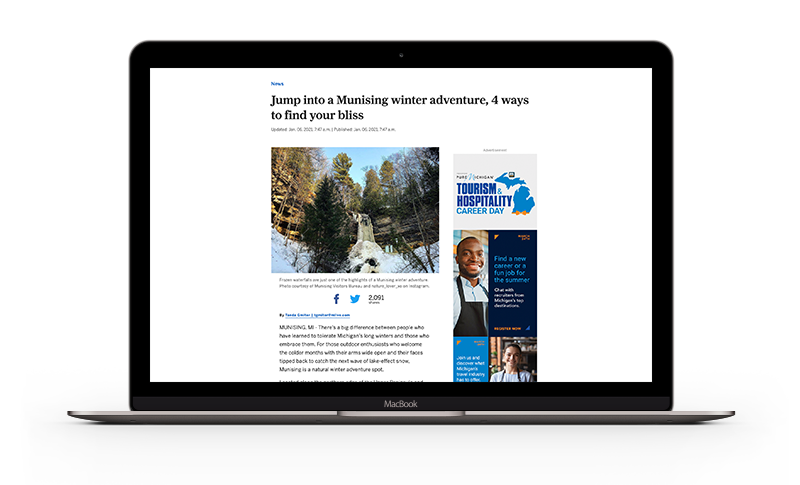 A full suite of content includes print, narrative, video, audio, graphics…the works. Munising didn't leave content options on the table. They knew they would reach their audience in their natural internet travels, happening upon shared or earned content from others, as long as the storytelling was released in critical mass.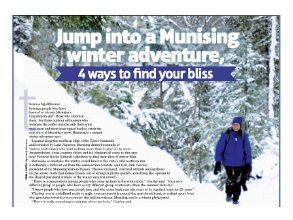 Printed Article in Michigan's Best Section
The layout of this article featured fun, snowy activities, and showcased Munising as the ideal destination. This content reached more than 600,000 homes.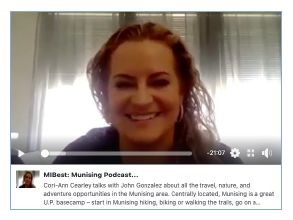 Podcasts
Cori-Ann Cearly spoke with Michigan's Best Hosts about Munising Adventures several times throughout her season. In all, about 29,000 people viewed the video postcasts.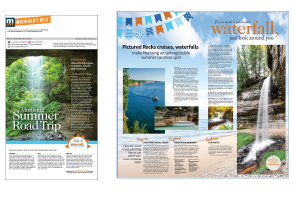 RoadTrip Section Takeovers
Munising's many summer adventures took over the full Michigan's Best special Sunday section, in a keepsake style layout that will accompany traverers to the area in years to come.
Social Media Promotes Every Artifact Published
Using Michigan's Best social media feed as well as their own, the destination promoted every published artifact to a broad, but highly targeted audience that would respond to their messaging and outdoor adventures.
Unlocking the power of Impressions on Michigan's Best
At a certain level, Michigan's Best partnerships unlock even more benefits. Munising's collection of artifacts meant elite Michigan's Best status for the brand, and inclusion in MLive's promotion of the lifestyle brand and its sponsors, another 6.5 MILLION impressions for the destination to MLive's most engaged readers.
Omnichannel marketing gives marketers the opportunity to create multiple touch points with dreamers and travel intenders regularly over time. If done correctly, omnichannel marketing will strengthen the relationship with the destination, build share of voice, earned media, and a larger and more engaged audience. Michigan's Best is a great place for those materials to belong!
WE'RE HERE TO HELP
Grow Your Business
This is the new MLIVE MEDIA GROUP. Our business is making your business smarter. Contact us with any opportunities for us to help YOU.