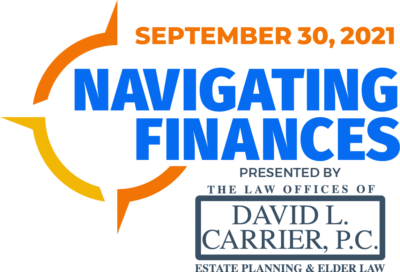 Join MLive reporter Lindsay Moore and financial experts for this virtual experience and gain knowledge on how to navigate your finances!
Navigating finances can be a stressful task. The mission of Navigating Finances presented by the Law Offices of David L. Carrier is to provide our Michigan community with expert insights, providing the tools necessary to confidently create your path to financial freedom. The freedom to do the things you truly want to do – retire with dignity, spend free time with family, purchase a home, or send your kids to college.
This virtual workshop will provide in-depth panel discussions, insightful and actionable presentations, and the opportunity to ask your questions during the live Q & A.
Navigating Finances presented by the Law Offices of David L. Carrier
Main Event: Thursday, September 30, 2021, from 5:15 pm – 6:45 pm
Hosted Virtually – FREE to attend
This FREE virtual event will feature HGTV's star Nicole Curtis, and will give an exciting look at making your dream home a reality, retirement planning, and protecting the dollars you've earned!
Nicole Curtis is a NYT bestselling author and star of HGTV's Rehab Addict. With over twenty years of experience in home renovation, 120+ episodes of television, Nicole is best known for her fierce advocacy for rebuilding homes & community work. Rehab Addict has been a staple on HGTV over the past decade and recently aired its newest season, Rehab Addict Rescue earlier this year, on HGTV and Discovery+. Nicole is currently in production in Michigan, where her series is based.
What to Expect
Workshop with David Carrier 'You earned it. Don't lose it!'
– Three types of assets in your estate & why it matters.
– Defeat the 5 threats to your life savings.
Retirement planning and spending with Matt Moses
– How to maximize your retirement savings.
– What changes should you make as you near retirement?
– How to maximize your withdrawal & spending strategies during retirement.
Expert discussion with Emily Schoen and Darren Montreuil – How to reach the American dream of owning real estate
– What programs are available to make this dream a reality.
– Tactics to purchase your dream home in a tough market without overpaying.
– Is now the time to sell or hold on to your real estate investment?
Interview with HGTV star Nicole Curtis on renovating, flipping houses, and increasing your home's value
Live Speaker Q&A to get answers to your most pressing questions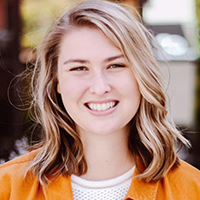 MODERATOR
Lindsay Moore
Reporter
MLive
Lindsay Moore is a reporter for MLive's statewide economy team. She reports on the labor force, real estate and the restaurant industry. Previously she covered local business and community in Kalamazoo.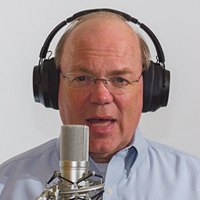 FEATURED SPEAKER
David Carrier
Attorney
The Law Offices of David L. Carrier
Happily married. Father of 4. Oldest brother of 8. Been there. Done that. Bartender. Farmer. Mechanic. Lawyer for over 30 years. Graduated Notre Dame. Two law degrees: J.D., Boston University School of Law. Master of Laws, Taxation, Georgetown University Law Center. Captain, U.S. Army. Jumped out of perfectly good airplanes for my country. Airborne! Years of Pentagon duty. Years of big firm time. 30 years practicing law my way.
Navigating Finances presented by the Law Offices of David L. Carrier
Main Event: Thursday, September 30, 2021, from 5:15 pm – 6:45 pm
Hosted Virtually – FREE to attend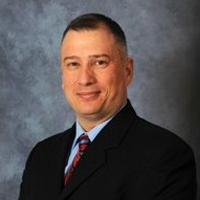 EXPERTS
Darren Montreuil
Business Development Specialist
Michigan State Housing Development Authority
Darren Montreuil has over 20 years of mortgage industry experience having held positions in Retail, Wholesale and Operations team management.
Darren is a Business Development Specialist for MSHDA's Homeownership Division. He provides homeownership program information, technical assistance, and educational seminars to our customers in Southeastern Michigan and the Upper Peninsula.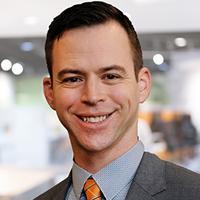 MATT MOSES, CFP® , CTFA
Senior Vice President, Head of Wealth Management
Southern Michigan Bank and Trust
Senior Vice President Head of Wealth Management
Matt joined Southern in 2016 after practicing as a financial planner for 11 years. He has held his CFP® designation since 2009, and earned his CTFA designation in 2018. He earned a Bachelor's Degree in Business Administration with a major in Finance and Personal Financial Planning from Western Michigan University. Matt currently serves on the board of Trojan Junior Baseball and regularly serves in the Pre-K/Kindergarten area at Radiant Life Church in Sturgis.
Emily Schoen
Realtor and interior design social media influencer
Emily is an Ann Arbor Realtor and interior design social media influencer. She enjoys combining her aesthetic talent and experience in tracking real estate to help her clients realize their goals, whether it be seeing the potential in a purchase or maximizing value in the home they're selling.
Podcast with David Carrier