Google has announced the latest iteration of their Analytics platform…
What does GA4 mean for your data?
If you have logged into your website's Google Analytics property in the last month, you have seen the ominous headline scrawled across the top of the page (that won't go away, no matter how many times you dismiss it). "Universal Analytics will no longer process new data in standard properties beginning July 1, 2023. Prepare now by setting up and switching over to a Google Analytics 4 property."
Debuting in the fall of 2012, the current version of Google Analytics, known as Universal Analytics (UA) has been the standard bearer of website data aggregation for a decade. In 2019, Google released GA4, and even defaulted to it for new Analytics installs, while still offering the UA version as well, giving marketers the option to learn the new platform before it was announced as mandatory. In late March, that mandatory date was announced as July 1st, 2023 – giving users more than a year of advanced notice to get on board.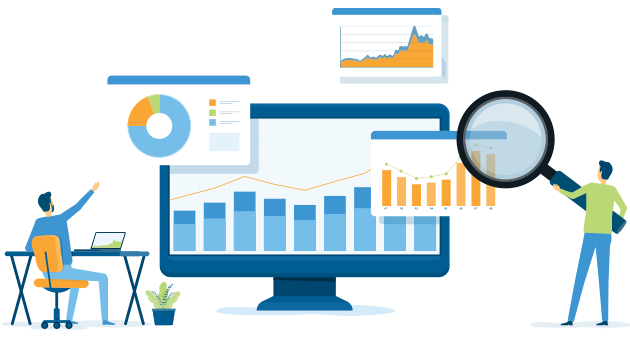 As you see this advanced warning pop up in your current GA version, you may be tempted to replace the current UA version with the new GA4. You don't have to do that yet. GA4 is still a work in progress, without several options that you're familiar with, such as setting up different views. Your 10 years of muscle-memory operating inside of Universal Analytics is still valuable, because in GA4 the menus are completely different. However, you can (and should!) install GA4 concurrently with the UA version, which will not skew or harm any of your data, historically or moving forward.
You can (and should!) install GA4 concurrently with the UA version, which will not skew or harm any of your data.
At Advance Local, we have initiated the process to fire GA4 on top of UA for our clients, aiming to have the process completed by July of 2022. This will provide a full year of data aggregation in GA4 by the 2023 drop-dead date for Universal Analytics. This gives our team, and our clients, the ability to learn a new platform, and how client-specific data and goals are tracked and presented in the new format.
Why the Change?
If you are feeling frustrated or apprehensive about re-learning a new platform when the old one seemed to work so well, you are not alone. Years of views, segments, secondary dimensions, and goal conversion tracking are changing, and it will take time to get used to. So, why would Google force the sunsetting of a tool that did not appear to be broken?
There are two major reasons why this needed to take place. The first reason being the easiest to tackle – GA4 includes app integration to capture data on users who prefer your app to your site (if applicable.) In a world that is increasingly mobile with every passing day, Google is putting the eggs in the mobile basket (much like recent algorithmic changes to SEO ranking giving preference to the mobile version of your site.)
The second reason is the bigger one – the seismic shift of the digital marking world as a whole, as it shifts away from tracking cookies. Currently, your website with UA installed will place a cookie on the user's device, tracking their engagement with your website, the events that happen, etc. As the industry shifts away from cookies, or users increasingly opt-out of them via your site's privacy notice, Google needed a way to fill the gaps that are left behind.
From Frustrating to Exciting
Because the technology landscape continues to evolve, the new Analytics is designed to adapt to a future with or without cookies or identifiers. It uses a flexible approach to measurement, and in the future, will include modeling to fill in the gaps where the data may be incomplete. This means that you can rely on Google Analytics to help you measure your marketing results and meet customer needs now as you navigate the recovery and as you face uncertainty in the future.
Essentially, data modeling will fill the gaps created by cookie consent opt outs and other data disruptions that can happen with the UA version. GA4 will also take the emphasis off Users (that's the first column they show currently in most screen views) and put the emphasis on Events – how are the users engaging and converting on your site. In addition, Google claims there will be some inherent cross-device tracking implemented, without sacrificing user privacy.

Contributed by
Ryan Winfield, Senior Digital Strategy Manager
WE'RE HERE TO HELP
Grow Your Business
This is the new MLIVE MEDIA GROUP. Our business is making your business smarter. Contact us with any opportunities for us to help YOU.