THANK YOU FOR JOINING US!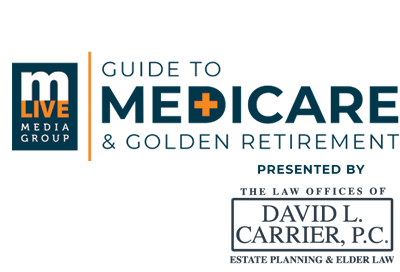 Navigating Medicare can be intimidating, but we were there to help.
Moderated by MLive.com's Justin Hicks, the Guide to Medicare & Golden Retirement, presented by the Law Offices of David L. Carrier, prepared listeners for the future and gave the knowledge needed to maneuver Medicare enrollment.
We dove deep into the 2022 Medicare options and built the foundation for a Golden Retirement. This FREE virtual experience offered Medicare 101 and Advanced Medicare expert sessions, an insider conversation with David Carrier on what comes after Medicare, and an opportunity to ask questions during the live speaker Q&A.
days

hours

minutes

seconds
A Guide to Medicare & Golden Retirement
The mission of this event was to provide Medicare-eligible readers and their caregivers in-depth information on 2022 Medicare options.
Topics Covered:
Medicare 101 – how to get started
Do you have the right plan for your needs
Medicare, what's next – a conversation with David Carrier
Things to consider when choosing your drug plan
Live speaker Q&A
*Topics are subject to change based on speaker availability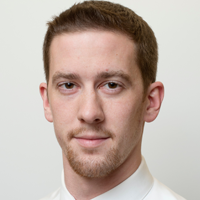 MODERATOR
Justin Hicks
Reporter
MLive
Justin P. Hicks has been a journalist at MLive since 2014, most recently serving as a public health reporter for the Public Interest team. A graduate of Central Michigan University, Justin was previously featured in the Grand Rapids Press as a city government and public safety reporter, and in the Ann Arbor News as a local sports reporter.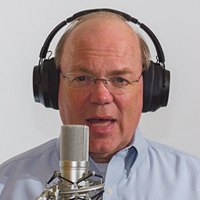 FEATURED SPEAKER
David Carrier
Attorney
The Law Offices of David L. Carrier
David Carrier is a father of four and happily married. He is the oldest brother of eight children. He's: Been there. Done that. Bartender. Farmer. Mechanic. Lawyer for over 30 years. Graduated Notre Dame. Two law degrees: J.D., Boston University School of Law. Master of Laws, Taxation, Georgetown University Law Center. Captain, U.S. Army. Jumped out of perfectly good airplanes for my country. Airborne! Years of Pentagon duty. Years of big firm time. 30 years practicing law my way.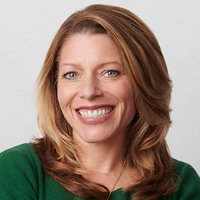 FEATURED SPEAKER
Jennifer Kivi
Product Development Manager
Priority Health
Jen Kivi spearheads product development for Medicare Advantage and Medicare Supplement products at Priority Health. She has over 10 years of experience in Medicare in various roles, including acquisition marketing for Medicare Advantage. Jen's expertise in healthcare product design and leadership has contributed to significant growth of Priority Health's Medicare Advantage product line over the years. Prior to joining Priority Health, her marketing experience was in in both the retail and automotive industries. Jen earned a BA from Michigan State University.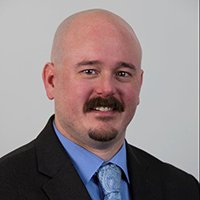 FEATURED SPEAKER
Bob Callery, MSW
Regional Coordinator
Michigan Medicare Medicaid Assistance Program Area Agency on Aging of Western Michigan
After Bob received his Master of Social Work from Grand Valley State University, he has served as a MMAP Regional Coordinator for 8 years.  Bob is also a MMAP Regional Trainer, providing training to both current and new MMAP volunteer counselors.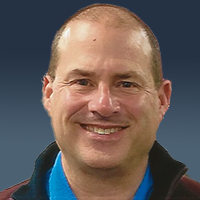 FEATURED SPEAKER
Michael Delpiere
President and Owner
Harbor Drug, Inc
Michael Delpiere is the President and owner of Harbor Drug, Inc, which consists of Independent  Pharmacies in Harbor Beach, Ubly, and Deckerville Michigan, for the past 29 years. Michael is a member of The Michigan Pharmacists Association serving as Vice-Chairman of the PSI Board. He is a member of the National Community Pharmacists Association, past President of the Harbor Beach Community Schools Board of Education, and current President of Verona Hills Golf Club.  Michael is a Graduate of Ferris State University.  Michael has been married for 35 years to Laurie and has three children Scott age 34, Lindsey age 31 and Alex age 29.  In his spare time Michael enjoys golf and officiating high school basketball.
This event was FREE for all. It expanded listeners knowledge of the Medicare system at no cost to them or their caregiver and gained the support needed to successfully navigate the Medicare system.