With uncertain futures, changing customer priorities, and less budget, marketing during a time of crisis can be a confusing and overwhelming task. Knowing how much to say, what messages to send, and how your audience might react is different than it was days ago. These tips will help you to stay frugal, stay purposeful, and offer a clear direction.
With a concentration on e-mail, social media, and content development, this free, 15-page download from MLive Media Group will help you to quickly maneuver your strategy to a "new normal."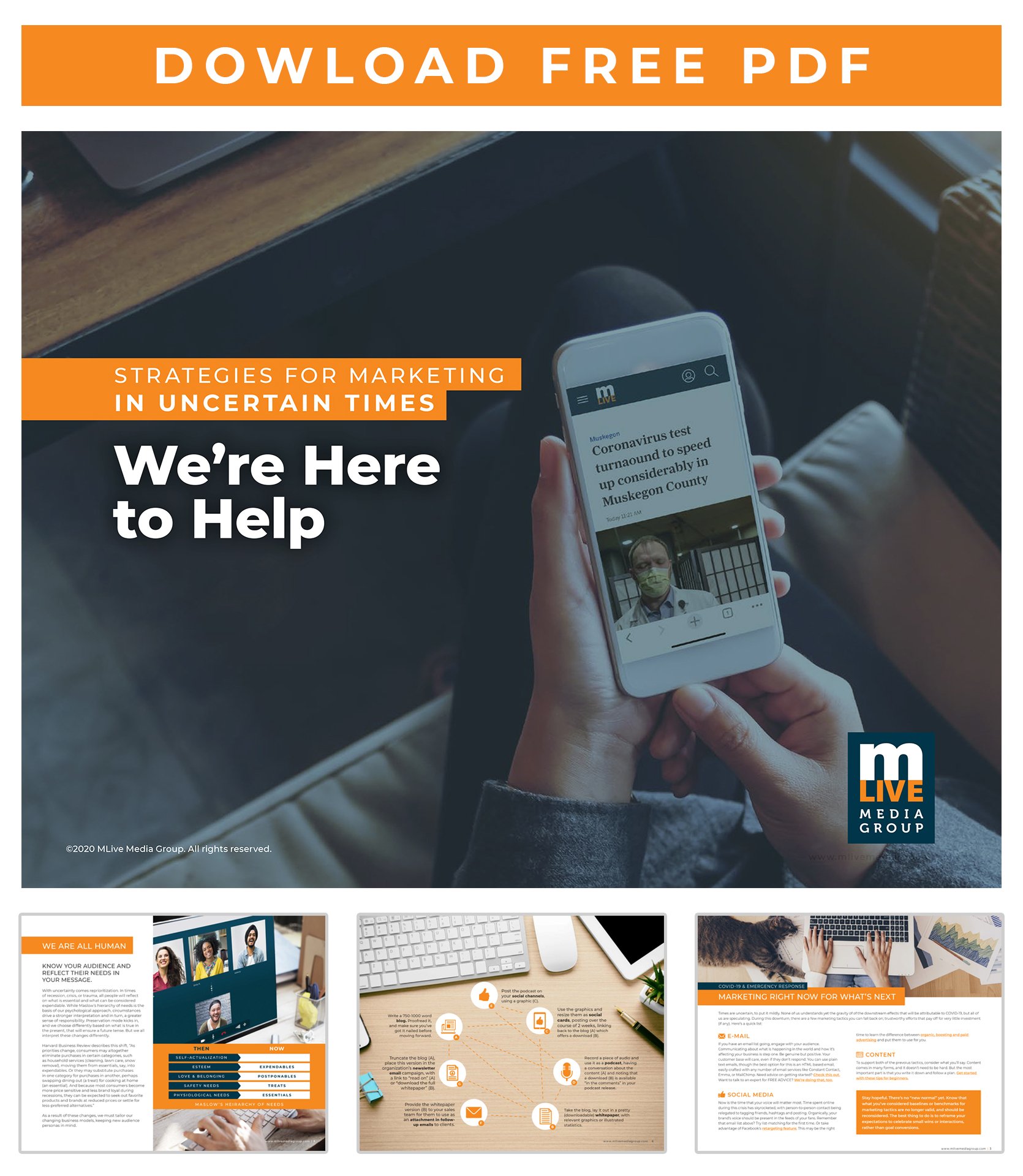 We are all in this together. The MLive team is hearing first-hand how COVID-19 is rapidly changing how Michiganders are doing business. At MLive Media Group, we are working hard to adjust in light of the new needs we are hearing from our valued clients and others. This blog is one way we are responding. Have a particular need? Send us a note at marketing@mlive.com.