Wiping Out Pediatric Brain Tumors, Together
The ChadTough Foundation, with lofty goals to raise awareness of and to eradicate pediatric brain tumors through research fundraising, depends on the work of their small staff, but also the community at large. ChadTough has raised the level of awareness of DIPG and its dramatic underfunding as a segment of pediatric cancer research.
Shown here is a collection of creative components that together generated the desired lift for the organization. Our initial efforts included a deep dive into the logo and brand identity, consumer sentiment and previous coverage and use of the marks that represent the organization. This resulted in an assessment of The ChadTough Foundation within its competitive set, finishing with a style guide for use within the organization and for community members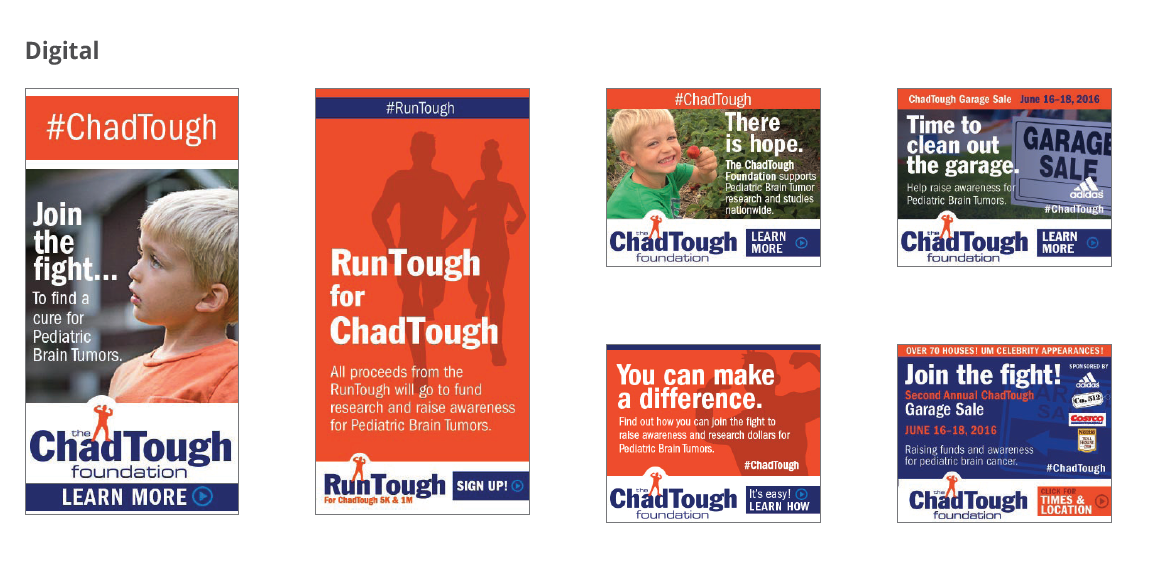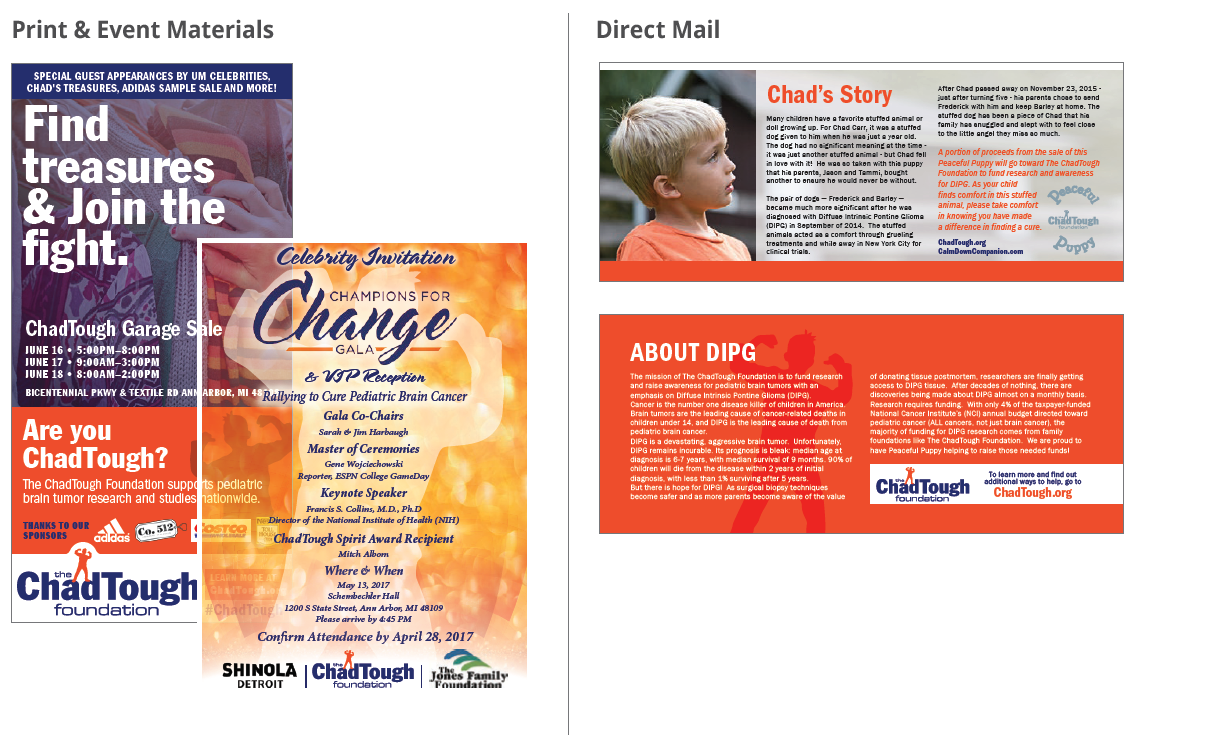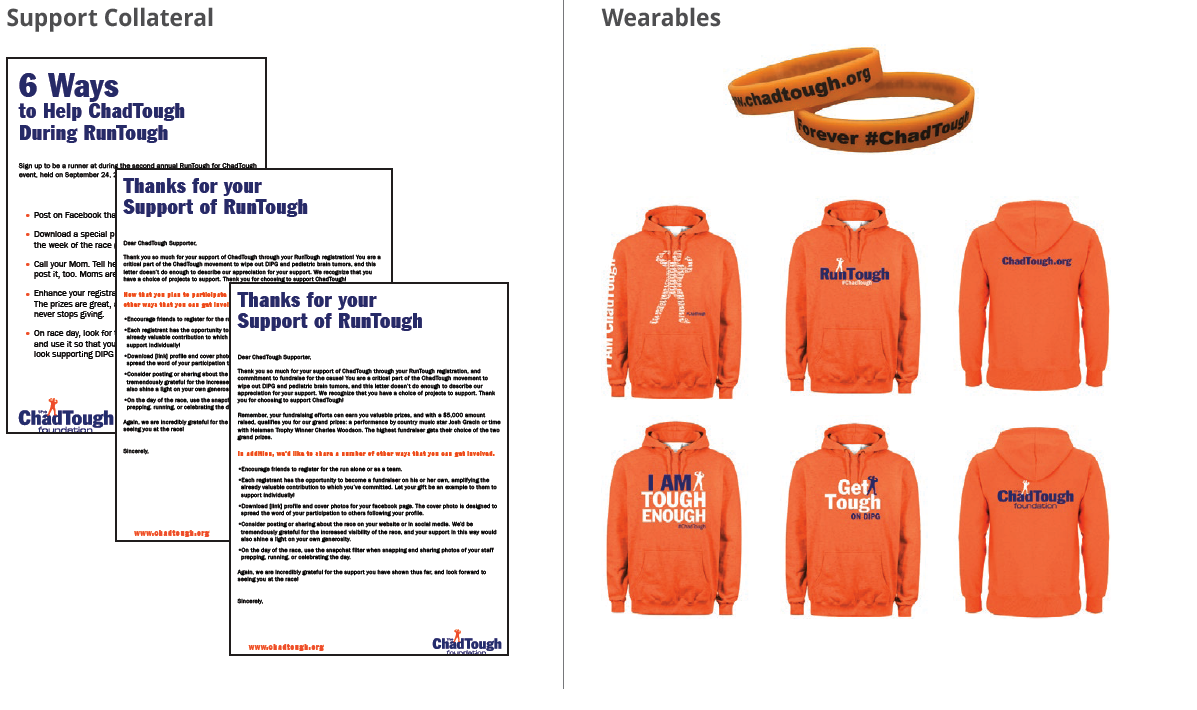 WE'RE HERE TO HELP
Grow Your Business
This is the new MLIVE MEDIA GROUP. Our business is making your business smarter. Contact us with any opportunities for us to help YOU.