Complimentary Marketing Consultation
Our best asset is our people. We are local multimedia marketing experts who can advise you, face-to-face, on comprehensive, strategic campaigns that get you the most for your marketing dollars. We know the Michigan market and can help you reach new and existing customers better than anyone else.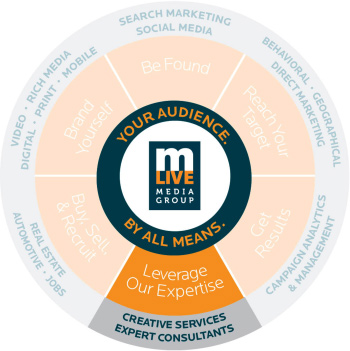 First we sit down with you, discuss your business' needs and provide comprehensive, full-service consulting on how to maximize your budget to best market your business and reach your goals. Then, we work with you to develop a full-scope media plan that details all aspects of your marketing campaign.
Along with expert consultation and media planning services, our full-service marketing approach includes digital and print creative services for a hassle-free experience from start to finish.