PRINT MARKETING
Print marketing delivers longer shelf life and an audience with a longer attention span;
steeped in time and ritual.
MLive Media Group has a cutting edge feel. With an eye on the future of digital technologies and unheard of capabilities, you hear a great deal about the future of marketing in these realms. But at its very core, this technology-driven organization is rooted in the rich tradition and heritage only possible through centuries of journalistic integrity. For well over a century, the newspaper legacy is at the very core of our organization.
Newspaper is a traditional media. That tradition is about experience and the luxury of time spent practicing toward perfection, establishing clear communication, establishing impactful rituals. And for a newspaper, tradition means years of customer confirmation of the stories you deliver.
We believe in tradition, and we know that the news and information world is changing. Our philosophy is one of innovation, built on a foundation of tradition. By bridging the past and present, we remain committed to our tradition of journalistic excellence – creating a product that is established as a vital part of the communities we serve. We measure our success by that of our employees, advertisers, local communities and business partners alike.
Newspaper print advertising offers extended shelf life and readership potential and, when combined with a digital channel, a consistent multi-channel touchpoint experience…a truly holistic campaign.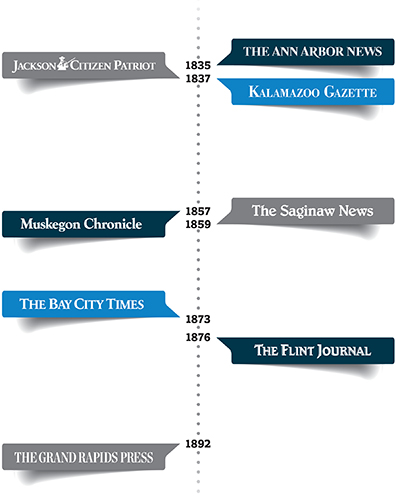 Newspapers deliver an engaged audience of readers who seek richer content and consider advertising to be a major benefit of readership. The new newspaper reader has built new newspaper rituals; using their lean-back in-depth newspaper ritual to fill in the details of the days' soundbites.
The cherry on top…rituals have been found to increase willingness to consume and to spend more[1]. Together, we'll continue to embrace print.