Serving Genesee, Lapeer and Shiawassee counties
since 1876.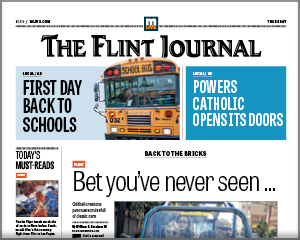 The Flint Journal is published Sundays, Tuesdays, Thursdays and Fridays. The Journal is available as a digital eReplica, for home delivery and at stores and newsstands. It has a daily circulation of 41,606 and a Sunday circulation of 60,1001, which reaches 53.8% of Genesee County adults on Sunday.2
For more information on Flint advertising and marketing solutions, please click here.
To subscribe, click here.
---
Sources: