The Bay City Times has been the local source for Bay City advertising and news since 1873.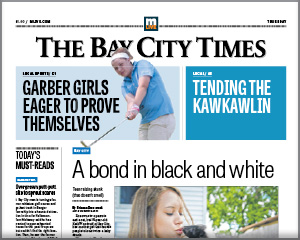 Published Sundays, Tuesdays, Thursdays and Fridays, The Bay City Times is available for home delivery and at stores and newsstands, as well as a digital eReplica. It has a daily circulation of 16,965 and a Sunday circulation of 27,8601, which reaches 66.1% of the market.2
For more information on Bay City advertising and marketing solutions, please click here.
To subscribe, click here.
---
Sources: